Best NEET Coaching Classes in Jogeshwari
Start Your Preparation With The Best NEET Coaching Classes In Jogeshwari, Mumbai. Among Top NEET Institutes In Mumbai.
About Wisdom Academy - The best NEET coaching in Jogeshwari, Mumbai
At Wisdom Academy, we believe in grooming our students to perfection enabling them to think rationally and more analytically and make their dreams come true of getting into the medical field. We ensure that our students get only the best quality education and NEET coaching in Jogeshwari that helps them prepare in a very holistic way for their future as medical professionals.
We aim to help the aspirants with a very personalized coaching facility that trains them and prepares them for their future. At our Jogeshwari center for NEET coaching, we understand the fact that every student is different and has a unique style of learning and grasping concepts. And therefore, our expert faculty members make sure to provide personal attention to their progress and help them get ready to crack the toughest entrance examinations in India.
The Faculty at Wisdom Academy in Jogeshwari Branch is extremely trained and highly talented in their respective subjects. They believe in assisting and guiding their students to perfection and imparting all their knowledge and expertise in a very simplified manner.
Our study material is also designed in a way to help them with in-depth understanding and makes sure to cover all the important concepts in a very easy way so that they have all their basics clear and a stronger foundation for learning.
Also, at our Jogeshwari center, our expert faculty makes sure to solve all the doubts of eve individual student and pay closer attention to their progress. And because of the regular tests that we conduct, help students learn from their mistakes and help them identify their problem areas sooner. It also helps them identify their weaknesses and strengths so that they focus on the respective topics and develop a better understanding with our expert guidance.
We also offer career counseling to our students regarding their choice of medical colleges and the admission processes that follow after the NEET exams.
We are known to churn out successful NEET aspirants who are groomed to give their best with more confidence and ease.
Therefore, if you want to learn only from the best and then join our NEET coaching center in Jogeshwari to benefit from our excellent quality training and make your dreams come true of getting into the medical field.
The NEET exam or the National Eligibility cum Entrance Test is the toughest entrance exa conducted by the National Testing Agency (NTA) in India. It is the mandatory qualifying test that helps aspirants get admitted to the medical(MBBS) or dental(BDS) field.
It is considered the only way to get into the most prestigious medical colleges in India. Under the NEET exam, the subjects such as Chemistry, Biology and Physics are tested and a student has to perform well in all three.
It is one's NEET score that would help him/her to fetch the best medical or dental college in India and thereby pursue their dream of becoming a medical professional.
NEET also helps you get an entry into the Healthcare industry and apply for various opportunities there.
So, if you are looking forward to accomplishing your dreams and making it big in the medical or dental fields, then NEET is the only gateway that would enable you to do so.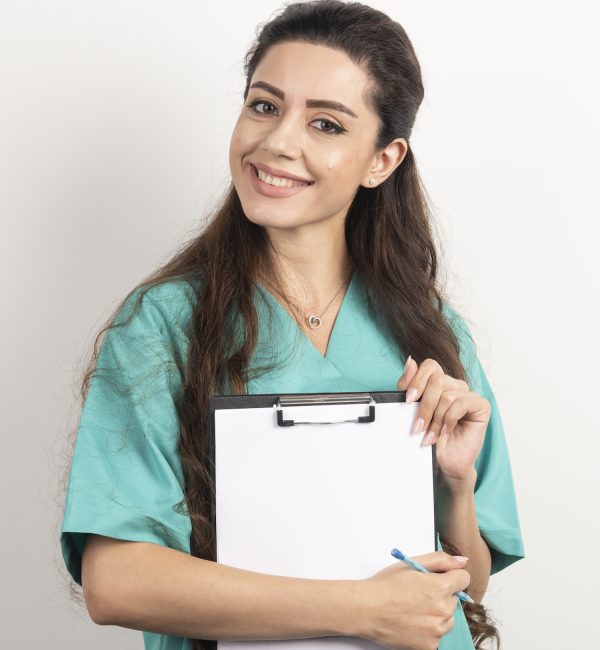 Why Choose Wisdom Academy's Best NEET Classes in Jogeshwari (Mumbai)?
When it comes to the faculty members, the NEET Coaching center in Jogeshwari at Wisdom Academy is certainly one of the best and most talented with extensive experience in this industry who considers guiding and assisting their students with the best quality education as their number one priority for the NEET exams.

Comprehensive Study Material
The Study material that is complete in itself and updated regularly helps students with the best quality learning experience. Our study material makes sure to cover all the crucial concepts and topics that are designed in a very simplified manner for easier understanding of the students

Regular Mock Tests and Practice Sessions
Our regular mock tests and practice sessions make sure to assist students in identifying their problem areas quickly and regularly to help students improve their knowledge and become masters of the subjects in a lesser time.

We make sure to have fewer students in each batch to avoid neglecting the learning progress of every student of ours. And therefore, we follow a student-centric approach where our faculty provides personal attention to every student and tends to their doubts almost immediately.

Our focus is not just on offering our students with best quality education and training, but also to help them with complete career guidance that would help them make the right and well-informed decisions about medical colleges and the entire admission process.

We at Wisdom Academy Jogeshwari center believe in helping our students make their dreams come true and therefore, have attained a higher rate of success over the years, with our students constantly performing better.

Focus on Conceptual Clarity
Our faculty in Jogeshwari center for NEET coaching makes sure to focus on a more conceptual understanding of the topics so that the students understand the core of the topics and all their basics are clear right from the start. This helps them build a stronger foundation of knowledge which they can master with time.
Benefits of NEET Coaching in Jogeshwari (Mumbai) for Students
The Faculty at NEET Coaching in Jogeshwari center has the best knowledge of their respective subjects with extensive experience and exposure in the field. They provide excellent guidance to the students that helps them learn in a very holistic way. They are very approachable and help students with all their doubts and questions.

Comprehensive Study Material
We at NEET coaching in Jogeshwari center at Wisdom Academy help our students with nothing but the best when it comes to providing the best quality study material, which entirely focuses on covering all the detailed concepts and topics meticulously and staying in tandem with the latest exam pattern.

Regular Mock Tests and Practice Sessions
We at Jogeshwari NEET coaching center, believe in helping our students learn from their mistakes regularly to master the subjects and therefore, conduct regular Mock Tests and practice sessions to help them improve constantly.

Top 10 NEET Coaching institute at Jogeshwari helps pay close attention to every student's individual learning graph and progress to help them improve with more confidence. And therefore, they believe in providing personalized attention to all the students.

Access to Online Resources
Providing our students with the best quality online resources to help them master their skills and knowledge is what we believe at NEET tuitions in Jogeshwari

NEET exam is all about timing and accuracy. Thus NEET Classes in Jogeshwari not only help them to work on the accuracy of answers but also their time management skills.

Motivation and Confidence Building
Students preparing for the NEET exams do require a lot of motivation and confidence, and the NEET institute in Jogeshwari provides students with a very supportive learning environment, which eventually helps them with greater confidence and stay motivated throughout their learning journey.

Focus on Conceptual Clarity
To prepare for the NEET exams thoroughlyTop 10 NEET coaching in Jogeshwari helps students with complete focus on conceptual understanding in a very detailed manner. Thus, this helps them build a stronger foundation of all the concepts.

It is not just important to focus on quality learning material. Students often need more career guidance post the NEETs. And at NEET classes in Jogeshwari, they provide active support and guidance that helps the students with complete knowledge about the admission process and how to shape their career by choosing the right medical college.
A competitive yet healthy learning environment is a must to clear a tough exam like NEET. And thus, the NEET tuition center in Jogeshwari provides students with plenty of support and an environment that helps them succeed with more confidence in the future.
What is NEET coaching, and why is it essential?
With the help of NEET coaching, students can clear their NEET exams with much ease and more confidence. The training program is designed to assist and guide students in the right direction. It is essential because it helps students with a more holistic approach towards studies and their preparations along with the regular mock tests, practice sessions, reference study material, expert guidance and much more.
Who can enroll in NEET coaching?
Anyone who is interested to ace the NEET exams and is preparing accordingly can enroll for the NEET coaching. It helps the aspirants with more confidence than their competition and emerge successful.
What is the duration of NEET coaching?
Usually, the NEET coaching programs range anywhere between 6 months to 1 year. However, a lot depends upon the various coaching centers and the training modules chosen by the students themselves.
How can I choose the right NEET coaching center?
You have to choose the right NEET coaching center by looking into the most important factors about the coaching institute such as the experience and expertise of the faculty, course duration, study material, fees, success rate, looking up reviews and recommendations, but most importantly, their overall training methodologies and their approachability.
What are the NEET coaching fees in Jogeshwari?
The fees at various NEET coaching centers differ as it is dependent upon several factors such as their location, course modules selected by the students, duration, etc.
Is NEET coaching necessary to crack the NEET exam?
It is certainly not mandatory and the necessity of attending NEET Coaching might differ from student to student, as every student is different and might have different learning styles, hardworking capabilities, goals, etc. However, NEET coaching can certainly help you attain the best possible knowledge in a very holistic way and prepare you considering all the angles for the exam.
What are the benefits of joining NEET coaching?
Joining NEET Coaching at Jogeshwari center can help you tremendously with a comprehensive learning experience that is replete with expert support and guidance, regular mock tests and practice sessions, individual attention, holistic study material, etc. It also helps you with more effective time management skills, and learning more about developing your knowledge of a subject with more focus on conceptual understanding. Career guidance, constant motivation and confidence building are yet other benefits of joining a NEET Coaching.
Our Centres near Jogeshwari in Mumbai
Wisdom Academy – Andheri
6th Floor, 619
Pearl Plaza,
Near McDonald,
Opposite Andheri Railway Station,
Andheri (West),
Mumbai – 400058.
Wisdom Academy – Borivali
2th Floor, 208
V-Star Plaza,
Chandavarkar Road,
Near Rajmahal Hotel,
Borivali (West)
Mumbai – 400092.