Best NEET Coaching Classes in Mumbai
Start Your Preparation With The Best NEET Coaching Classes In Mumbai. Among Top NEET Institutes In Mumbai
Neha Bendre
2022
Score: 685
Thanks to Wisdom's Academy's Group Tuitions, I was able to score 155 in Physics. The toughest concepts are explained here in the simplest ways.
Aniket Chheda
2022
Score: 673
Getting a score of 330+ in Biology was a dream come true for me. The teachers at Wisdom Academy are awesome! I couldn't think of scoring so well in NEET,

Neha Yadav
2022
Score: 662
Concepts are explained here very well and I got individual attention for all my problems. Never expected to get a score of 160 in Chemistry. I'm so glad that I joined Wisdom Academy!

Firoza Merchant
2022
Score: 638
Mr Ronak Shah cleared all my doubts in Inorganic Chemistry, which helped me get a score of 163 in Chemistry. The teachers at Wisdom were very helpful and I scored much better marks in NEET than expected. I would strongly recommend Wisdom Academy to students preparing for NEET.

Arshad Shaikh
2022
Score: 620
Learning at Wisdom Academy helped me score 620 in NEET. The teachers here are very co-operative and always available to solve students' problems.
Neha Bendre
Year : 2022
Aniket Chheda
Year : 2022
Gulshan Khan
Year : 2022
Shruti Vazirani
Year : 2020
Wasim Shaikh
Year : 2020
Burhan Kambhati
Year : 2020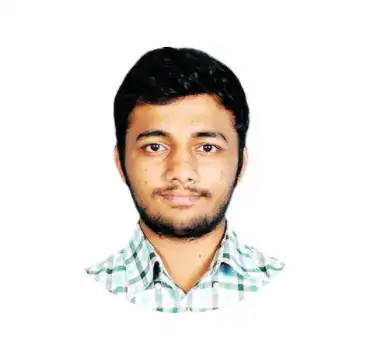 Rajshree Mane
Year : 2020
Admissions for NEET 2025 (2 years integrated Course) have commenced
About Wisdom Academy - Best classes for NEET in mumbai
Wisdom Academy aspires to be the finest in the Medical Entrance Education sector, outperforming by delivering students with quality education that will help them maximize their ultimate potential for increased success.
We are well-known for imparting the finest NEET Classes in Mumbai. We are preparing devoted and genuine candidates for the obstacles that come with medical entrance exams by combining our skills, experience, and extensive grasp of NEET-UG test patterns. Our NEET coaching program has been praised for being meticulous, familiarized and outcome-oriented, assisting hundreds of candidates in passing the NEET medical entrance test with massive.
Our NEET Institute in Mumbai offer comprehensive learning resources, advanced study apparatus, clearing sessions for any and every doubt, regular tests, mentoring, and much more, backed by a group of expert and utmost educated faculty members.
Our NEET Home Tutors in Mumbai offer absolutely spot-on coaching for NEET. We offer the appropriate assistance by assessing the requirements of the applicants and offer tailored NEET Coaching packages near me as per their needs.
Why Choose Wisdom Academy's Best NEET Classes in Mumbai?
Our group of teachers are thoroughly professional and result-oriented people who are masters in their field with experience of tutoring their respective subjects.

Sophisticated Study Material
Our excellent study material includes notes made by the faculty with intermittent practice tests which helps the candidates with revision and clear focus.

Regular assessment and periodic test series are taken to ensure aspirants get good practice to face the tough test and helps them in scoring good marks.

Group tuitions at our NEET classes in Borivali and Andheri are in small batches of 20-25 students only. This guarantees that each student receives personalized attention for all of his or her needs, which aids in speedy problem resolution and instant clarity of knowledge.

Home Tuition everywhere in Mumbai
Our NEET Home Tutors in Mumbai provide systematic, one-on-one tailored sessions between the teacher and the learner, making us the first preference for NEET Home tuitions in Mumbai.

Expert Guidance for Physics
NEET applicants generally find Physics more challenging than Chemistry and Biology. We have faculty that are specialists in Physics and have extensive expertise educating this topic to guarantee that it does not become a barrier for learners.
What is the Purpose of NEET?
NEET is held for providing admissions in MBBS/BDS courses offered by all government and private medical colleges in India.
When is NEET held?
It is a one tier exam, commences once in a year in month of May. From the year 2016 onwards, NEET exam has replaced AIPMT exam.
What is the Syllabus for NEET?
The NEET Syllabus comprises of four subjects, i.e. Physics, Chemistry, Zoology and Botany.
What type of exam is NEET?
NEET is an Offline exam of 3 hours duration with 180 Multiple Choice Questions, each having a single correct response.
Why Choose Wisdom Academy for best NEET Classes in Mumbai?
Wisdom Academy is renowned for providing quality NEET classes in Mumbai due to their professional team of IITians, Doctors, and highly educated professors who have taught innumerable Medical Entrance Examinations applicants. Our study locations meet all of the necessities of students, including doubt elimination sessions, rigorous study materials, modern classrooms, frequent assessments, mentorship, and specialist counselling, among other things.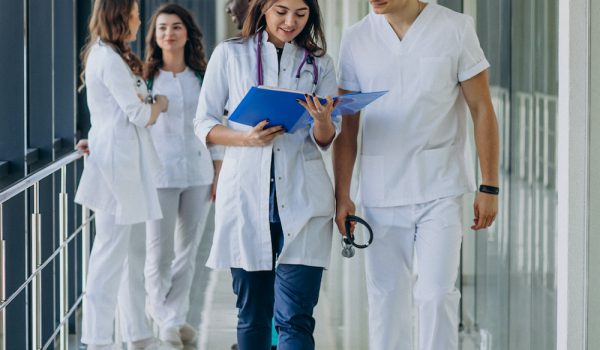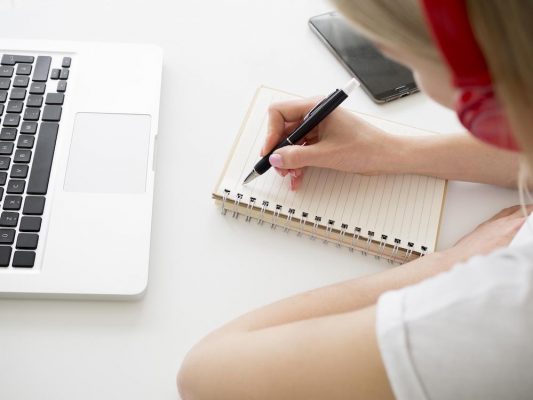 What are the benefits of NEET Home Tuitions?
Once it comes to providing NEET Home Tuitions in Mumbai, Wisdom Academy ensures that candidates receive all required assistance to help them recognise their genuine potential and enhance it to achieve the highest levels of perfection.
Our skilled and knowledgeable NEET Home Tutors in Mumbai are dedicated to teaching and are very willing to go the extra distance to support students in the correct path. The tutors leave no question unanswered in order to pique the students' interest in the topic. Wisdom Academy provides the most comprehensive NEET Home Tutors in Mumbai who guide your children towards the sensible route so that they receive better results, while letting your child feel confident studying at the leisure of your home.
Select the best NEET Coaching in Mumbai (Among Top 10 NEET Classes in Mumbai)
Medical aspirants enrol in various NEET coaching institutions after realising that college instruction and guidance are insufficient in today's world and to prepare themselves for competitive examinations, they need expert coaching and self-study which always go hand-in-hand.
Medical colleges need students to go through the course material at least two to three times and conduct doubt-solving sessions. This is the reason why students join classes for NEET in Mumbai, where they get plenty of time to polish their exam-taking abilities and clear any last-minute doubts before the exam. When you join classes for NEET in Mumbai, it automatically encourages you because you enter a fiercely competitive environment which propels your NEET preparation in the correct direction.
NEET coaching centers in Mumbai, provide coaching that encompasses NEET-UG, MHCET as well as the State PMTs. They are highly regarded because they combine expertise, experience, and a thorough grasp of Pre-Medical NEET (UG) Coaching, using which it has been training students into dedicated and sincere candidates to take on the challenge of medical entrance exams.
A lot of students have profited from their well-articulated and result-focused NEET coaching module, with the testimonials which has helped them pass the NEET exam with ease.
Proficient Educationists Team Members
The experienced staff consists of a team of knowledgeable and proficient educationists having extensive experience educating thousands of students for Medical Entrance examinations over the last 2 decades. The faculties at NEET coaching institutions in Mumbai regularly conduct class tests that enable the students in getting a quick revision. These tests prove vital eventually because the evaluation lets the students know where to focus to improve in that area. Having an expert team of Doctors, IITians, and a professionally capable faculty team with expertise makes them one of the premier classes for NEET in Mumbai.
The Best NEET Coaching in Mumbai
The Best NEET Coaching in Mumbai with affordable fees and the Top 10 coaching centers are located at prime locations in Mumbai, with NEET coaching center in Andheri and Borivali delivering all services required by students, such as doubt clearing sessions, extensive study materials, advanced classrooms, frequent evaluations, mentorship, and professional counselling as well. Their experience has enabled them to recognize that NEET applicants frequently find Physics to be tougher to study as compared to Chemistry and Biology. To address this weak link, they have professional faculties who are particularly adept in teaching Physics and use a unique NEET classroom training to ensure that students understand the material well enough to coast through while learning Physics.
Covers all the core concepts
NEET Study material covers all the core concepts which are explained very clearly through extensive theory along with exam-oriented solved examples which are designed from a basic level and gradually progress to the advanced level. Students are given complete Study Material for NEET preparation which also includes a Question Bank having challenging problems including their solutions and one entire section on quick methods and tips for memorizing which helps in revision. NEET entrance coaching instils the necessary skills to give you the best chance of passing the challenging exam. Their NEET coaching institute in Andheri and Borivali place you in the hands of well-qualified tutors who are chosen after a thorough interview procedure to ensure that students receive only the finest coaching.
Small Batch Sizes
Many students join Top Most NEET Coaching in Mumbai for NEET entrance exam preparation where they have a big batch size of students. Having large batch sizes may make students timid and nervous when it comes to asking individual questions. The key factor comes is NEET Home tuitions where required inputs are supplied to aspirants for them to find their genuine potential and increase it to achieve the highest levels of perfection. They are the best in imparting education and are always ready for taking the extra step in guiding students in the right direction. The tutors make sure that the student takes interest in the subject they are studying
Qualified NEET Home Tutors
Qualified NEET Home Tutors provide quality education in the easiest possible way. The faculty team's round-the-clock devotion, systematically improved proficiency, and strategies developed by them in making even the most difficult topic crystal clear have made them rank among the Best 10 NEET Coaching Institutes In Mumbai on various Education portals for NEET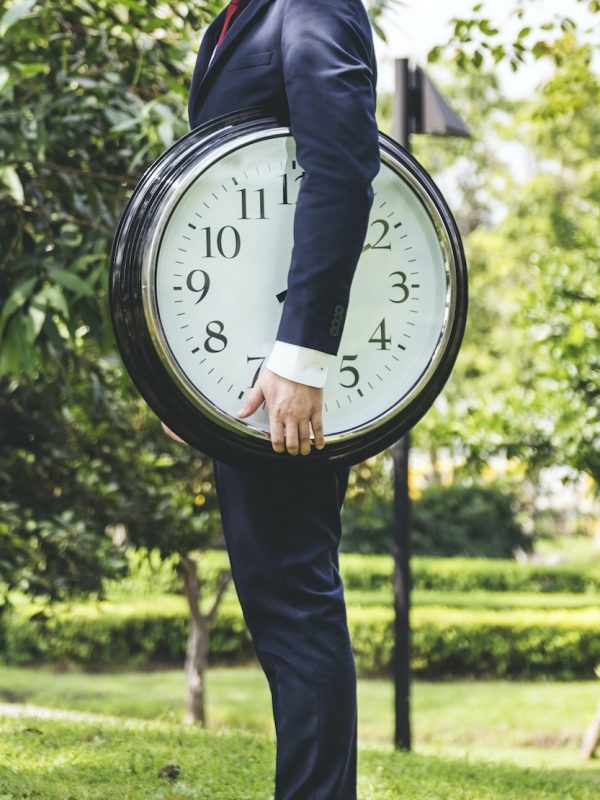 The process of studying for NEET is difficult since the NEET syllabus is extensive and the number of candidates is in lakhs, which is a huge number.
Candidates will gain an understanding of the books to refer to, the technique to prepare, and other topics by reading this article on how to do effective time management for NEET. For NEET preparation tips, it is critical that students concentrate on the process rather than the outcome. With not a lot of time for preparation, Classes for NEET in Mumbai are more dedicated to helping their hardworking students so that they clear the NEET exam with relative ease. NEET is the primary national level medical entrance exam for undergraduate medical programmes, and aspiring students seeking a Medical career are aware of this fact.
Consequently, the competition is always bound to be fierce, and registrations have hence risen dramatically. Aspirants interested in learning more about how to effectively manage time for NEET preparation should read on to know more.
Go through your notes
The Best NEET Coaching centers in Mumbai always encourage students to take written notes for themselves during their NEET preparation during the months of learning and coaching. The best thing to do is to study these notes as soon as possible because the more you revise, the more you recall. Applicants would benefit from studying from their hand-made notes throughout their NEET preparation
Solving more mock tests is always better
After having studied the entire syllabus at least once, students can take mock examinations at any time. NEET classroom training includes mock examinations to benefit Medical students since it will assist them significantly. Candidates will gain an understanding of the NEET question paper pattern since just reviewing the material would be ineffective if they do not understand the NEET test format.
Balancing your exam time effectively
NEET entrance coaching includes a strategy for the NEET exam that would teach aspiring medical candidates one important skill: how to properly manage their time while giving the exam. Students should know that there is a stark contrast between studying at home for the exam and sitting for the NEET exam at a testing centre. Top NEET coaching classes in Mumbai conduct many mock examinations which massively helps the applicants in learning how to manage their time in the exam effectively.
Maintain your physical and mental wellbeing
If you take NEET home tuitions, managing physical and mental health is important. And that is why it is highly recommended that medical students take good and thorough care of themselves. This includes refreshing your mind by going on walks, listening to music for some time, eating a balanced meal, having a chat with your family, and taking short breaks between study sessions to relax.
NCERT textbooks must be referred
Almost every other NEET topper and NEET coaching expert will advise medical students to study from the syllabus given by NCERT, which is included in Pre-Medical NEET (UG) Coaching. Continuously revising the NCERT textbooks throughout your NEET preparations will surely help your cause. NEET coaching in Andheri and Borivali regularly makes students refer to the NCERT syllabus.
Any lingering doubts or queries should be resolved
Almost every other NEET topper and NEET coaching expert will advise medical students to study from the syllabus given by NCERT, which is included in Pre-Medical NEET (UG) Coaching. Continuously revising the NCERT textbooks throughout your NEET preparations will surely help your cause. NEET coaching in Andheri and Borivali regularly makes students refer to the NCERT syllabus.
NEET Aspirants are always on the lookout for preparation tips and how to prepare for NEET exams. To assist the students in making better preparations, here are some useful tips from NEET coaching institutions in Mumbai. This article describes how one can clear NEET with tips on important subjects, books to refer to, strategies for revision, and more.
One must familiarise themselves with the Syllabus
It is important to eliminate unnecessary material from the NEET syllabus since it is extensive and to concentrate on the most vital points. NEET classroom training will include topics that are directly from NCERT Syllabus allow plenty of time to concentrate on the parts that haven't been covered yet.
One must source the highest quality Study Materials
After having studied the entire syllabus at least once, students can take mock examinations at any time. NEET classroom training includes mock examinations to benefit Medical students since it will assist them significantly. Candidates will gain an understanding of the NEET question paper pattern since just reviewing the material would be ineffective if they do not understand the NEET test format.
Balancing your exam time effectively
Choosing the right study material for the NEET exam is the key to success. You can take the support and guidance of your professors in choosing the proper NEET preparation books. Ask the previous year's NEET students will also help to know which books they used. One can also check testimonials of to get a sense of how they prepared.
One must prepare a Realistic Schedule
Medical students should come up with a structured schedule that will help organise their NEET preparation since it is a two-year course. Make sure you follow your schedule strictly and as closely as possible. You must finalize your study plan for the day in a diary or calendar. Make a plan for those long study hours while also making sure that you take enough care of your health by getting enough sleep.
One must Take Notes while learning
This is easily one of the most effective strategies undertaken at NEET coaching in Mumbai. Taking timely notes in your notebook and revising it later will help you crack NEET. Efforts should be taken to make the notes simple as well as to the point. This will help you in quickly revising your topics and will also assist you when you start your complete revision process.
One must revise on a regular basis
Revision and studying are the essential aspects of NEET preparation and expertly-curated notes by NEET Coaching centers in Andheri and Borivali, make it simple for students to understand even the toughest NEET concepts. By going over while reviewing, make sure to highlight key and weak places. Make sure to revise all the formulas and their derivations as well as the relevant equations and chemical processes.
One should follow a well-balanced diet
Medical candidates should stay confident in the face of incoming examinations. Students taking NEET home tuitions should keep fit both physically and mentally by following a good diet. Diets that are abundant in iron and vitamin B-rich foods are effective in enhancing brain function better by delivering just the nutrients it requires.
One must take breaks between Studying
It's critical to understand that you can't sustain maximum concentration without taking ideal breaks to recover. The mind will be stressed as a result of the lengthy preparation and will be unable to concentrate for long. Students need a break regularly to clear their heads. Many NEET Home Tutors in Mumbai recommend a short 10-15 minute walk, talking with friends, or just taking a short nap during study breaks.
One must Exercise frequently
Doing regular exercise will help reduce stress if you have any. Outdoor activities like walks, running, and sports can help students relieve their stress. NEET Tutors in Mumbai advise this for becoming more productive. Switch to a healthy eating habit and try avoiding junk and oily foods as much as possible. Meditation and yoga will further enhance your concentration levels.
One must practice Mock Tests
The most important part of the NEET exam is time management, as the Candidates have 180 questions to attempt in approximately 180 minutes, giving them one minute max to answer each question. To practice in time management, NEET entrance coaching includes taking mock exam papers on a regular basis.
One must maintain a Positive Attitude
What kind of mind-set you have will define the efficacy of your learning process. It will not help you learn if you have a bad attitude and continuously keep telling yourself that you can't do it. Enrolling in the Top NEET coaching institutes in Mumbai inculcates the correct mind-set among students to help them keep a positive attitude before they take their NEET exams.
Experienced Home Tutors for NEET preparations
Patience, effort, consistency, and determination are the central tenets upon which success in medical admission exams like NEET depends. Every year, a large number of applicants with the desire of becoming doctors enrol at various coaching institutes. But there are also those students who require the personal touch of a home tutor. Best institutes for NEET classes in Mumbai look after all your NEET home coaching requirements and provide home tutors for NEET all over Mumbai and for all the subjects.
Direction
Top NEET Coaching in Mumbai gives the correct direction that allows you to focus on your objectives. It is equipped with the best and most skilled private Tutors for NEET. This is demonstrated by their continuously successful results throughout the years, which attest to the institute's high-quality teaching, with conveniently placed NEET coaching centers in Andheri and Borivali.
Unlock True Potential
Many students also seek NEET Home tuitions and the Best NEET Coaching in Mumbai provides all necessary inputs required to unlock their true potential for achieving the utmost excellence levels. Our competent and qualified Home Tutors are devoted to imparting education and are always ready for taking that extra step and guide students in the appropriate direction. The tutors teach in such a way that it generates interest in the student's minds for the subject they are studying.
Experienced NEET Home Tutors
For those on the lookout for getting experienced NEET Home Tutors in Mumbai, they always make your children reach the pinnacle of success by guiding them towards the right path so that they get the best possible results while making your child feel comfortable studying at the convenience of your home.
Unique Approach
Every subject in NEET preparation needs a unique approach. Many candidates often end up in a difficult situation by assuming that a common strategy will work for all three subjects. A different preparation strategy has to be formulated for every subject, where the nature of questions expected to be asked in each subject has to be kept in mind.
Entrance Exam Preparation
Popular coaching institutes for entrance exam preparation have batch sizes of more than 50 students. Such large batch sizes might make students hesitate to ask any individual doubts. These institutes also do not give individual attention to their students. Top Most NEET Coaching in Mumbai considers every aspect. By opting for Home Tutors students get many benefits described ahead.
One-On-One Coaching
One-On-One attention is offered to every student which also helps in the personality development of that student. Home Tuitions allow the student to understand even the toughest concepts and give the advantage of getting better clarity. Students select the option of NEET Home tuitions as it helps them in the revision of the lessons taught in their college for in-depth understanding which leads to better retention. It is the best time-saving option not only for the student but also for the parents since one doesn't have to venture out. It is a convenient and relaxed option because the students don't need to leave their homes.
Planning a Productive and Systematic Strategy
NEET Home tutors in Mumbai assist the students by planning a productive and systematic strategy for approaching the tough medical entrance exam. Their NEET home tutors are careful observers which is crucial in one-on-one coaching. The tutor sees where efforts may be made to improve the student's performance. Not only do the tutors provide intellectual support, but they also provide emotional support to help students succeed in difficult tests.
Study Plans
These tutors create study plans for each student while preparing them for both Medical and academic examinations at the same time. Well-researched, structured, and topic-wise study material that is self-curated by the tutors is provided along with a question bank for the assessments. Each session taken by NEET Home Tutors in Mumbai is an innovative and enriching learning experience for every student.
Are you still looking for NEET Tutors in Mumbai
Are you still looking for NEET Tutors in Mumbai? A large number of instructors and expert trainers have helped hundreds of students in taking classes and lessons for NEET. Both one to one and group tuition options are available anywhere in Mumbai.
NEET (National Eligibility cum Entrance Test) is a national-level examination conducted for admissions to medical and dental colleges.The National Eligibility Entrance Test (NEET), formerly the All India Pre-Medical Test (AIPMT), is the qualifying test for MBBS and BDS programs in Indian medical and dental colleges. It is conducted by the National Testing Agency (NTA).
Thus NEET is very essential and crucial examination in student"s life who wants to make bright career in medicine. NEET is one the tough examinations in india.
It is very essential to cope up with the competition as it a competitive examination and also in Mumbai, the city which never sleeps, it is very important to be determined. But all this is not enough, being ordinary is not enough, for scoring well in neet you need to be extraordinary, understand the importance and value of this examinations.
After clearing NEET (National Eligibility cum Entrance Test), one can pursue a career in the field of medicine by pursuing MBBS (Bachelor of Medicine and Bachelor of Surgery) or BDS (Bachelor of Dental Surgery) courses, depending on their interest.
Apart from these two traditional courses, one can also opt for courses like B.Pharm, B.Sc Nursing, BPT, and various other allied health science courses. After completing these courses, one can work in various healthcare sectors such as hospitals, clinics, research centers, pharmaceutical companies, and NGOs.
Alternatively, one can also choose to pursue higher education in medicine by doing a specialization in fields such as Cardiology, Neurology, Dermatology, Pediatrics, and many others. These specializations require additional training and education beyond the basic medical degree.
Apart from the above, one can also explore careers in the healthcare industry such as healthcare administration, healthcare management, healthcare IT, healthcare consulting, and healthcare marketing. These careers require a different skill set than clinical medicine, and they involve managing healthcare systems and organizations.
Overall, there are plenty of career options available after clearing NEET, and one should choose a career that matches their interests and skills.
To help you to achieve your goal , it is very important to enroll into good coaching classes.Experience of faculty, Who provide comprehensive study material, takes regular mock tests, personalized attention, regular progress tracking, use of technology to make learning easy, and has good reputations and success rate.There are different scholarships which are provided to people on the basis of their NEET score. Also NEET examinations are considered valid and important in many medical colleges abroad.
Students preparing for medical entrance examinations and other competitive level entrance exams in Mumbai have consistently achieved excellent results at the Wisdom Academy,one of the best neet coaching classes. Founded by Mr. Prashant Gangar in May 2005, the academy provides NEET coaching through both individual and group classes, as well as IIT/JEE coaching, delivered by a team of skilled professionals. The academy's study materials and daily practice tests have helped many NEET aspirants to excel in their studies and achieve top ranks.
The faculty team at Wisdom Academy consists of IITians and doctors, who are experts in their respective subjects. The teachers have years of experience teaching NEET and JEE aspirants and are known for their excellent teaching methods. The faculty team is always available to solve students' doubts and queries, and they provide personalized attention to each student.
The academy provides topic-wise and chapter-wise tests, which help students revise and understand the concepts in a better way. These tests are conducted regularly, and students are encouraged to take them seriously to ensure their success in the final exams. The academy also ensures concept clarity among students, which is essential for competitive exams like NEET, which makes WISDOM ACADEMY one of the best classes for NEET.
Perks of Studying in WISDOM ACADEMY
Experienced Home Tutors for NEET preparations
Get quality education with WisdomAcademy (Among Top 5 NEET Classes in Mumbai)
You can start and finish one of these popular courses in under a day.