Best NEET Classes in Vile Parle
The start of your glorious medical career begins here Climb the ladder of success with us
About Wisdom Academy - The best NEET coaching in Vile Parle
NEET Coaching in Wisdom Academy at our Vile Parle center focuses completely on the success of our NEET aspirants who come with dreams in their eyes of making it to the best medical and dental colleges in India.
We help our students with nothing but the best quality training, with the appropriate study material that is complete in itself and helps our students with the utmost knowledge. And our expert faculty at NEET coaching in Vile Parle makes sure that none of the problems and doubts of our students is overlooked.
The Faculty at our Vile Parle center is amicable and approachable and are always ready to extend their support to the students and help them solve all their doubts and queries at any given point in time.
Our goal is to prepare the NEET aspirants with complete knowledge and expertise themselves and face the toughest NEET exam with more confidence. We also help them to prepare for a brilliant and brighter future, and thus, achieve their goals of becoming expert and successful medical professionals.
We make sure to provide them with the perfect and highly motivating learning environment that boosts them to give their best and crack the NEET exams with higher scores. We aim to offer them the best learning experience with the help of the latest teaching methodologies and regularly updated study material.
Our faculty at NEET coaching in Vile Parle makes sure to provide personalized coaching services that help our students focus better and improve regularly. Also, the faculty pays closer attention to the progress of every student to help them identify their mistakes and constantly learn from them for improved results.
We make sure that every student of ours at our Vile Parle Center deserves the best NEET coaching and deserves to succeed in their life as a medical professional with a higher level of expertise.
Join us at our NEET coaching center in Vile Parle if you are looking for the best training with quality education and an excellent learning environment.
Students who wish to make a brighter career in the medical or dental fields have to go through a highly competitive and tough entrance exam called the NEET or National Eligibility cum Entrance Test. The scores of this test are considered during admission to all the medical and dental colleges in India.
So, if a student aspires to get admitted to one of the most prestigious medical and dental colleges in India, then he/she will have to attain a higher score in the NEET exam.
The NEET exam is conducted by the National Training Agency (NTA) to make sure that every medical aspirant gets a fair chance and that the admission processes at various colleges are carried out in a very transparent manner.
Thus, NEET being a centralized entrance exam, is highly competitive, also because every year the number of students appearing for this exam is rising exponentially.
So, if you are looking forward to cracking the NEET exams, you will have to attain expertise in the Chemistry, Physics and Biology subjects with more focus on the conceptual understanding of the topics and say bye-bye to Rote learning and other traditional learning methodologies.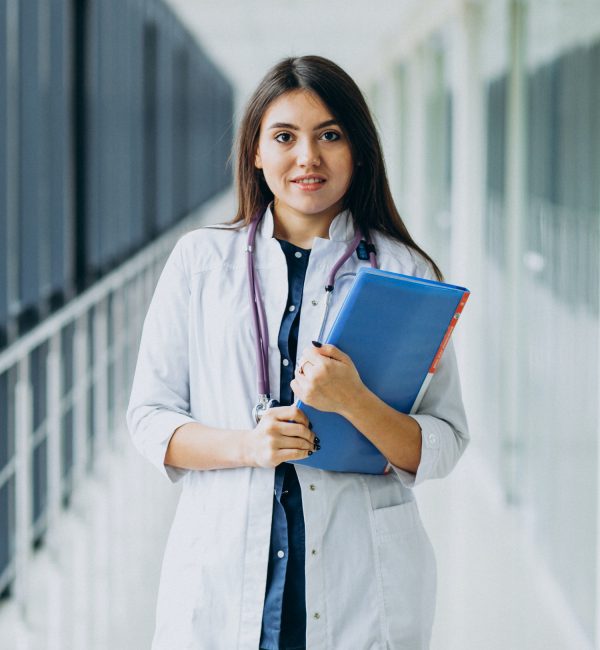 Why Choose Wisdom Academy's Best NEET Classes in Vile Parle?
The very first thing every NEET aspirant wishes to have in any coaching is a highly approachable, and expert faculty who would help impart their knowledge and expertise to their students. Our Faculty at Vile Parle is one of the best experts in their respective subjects.

Comprehensive Study Material
We provide our students with a holistic learning approach via our comprehensive study material that basically covers everything important as regards the NEET exams. The reference notes are carefully curated by our expert faculty and simplified for our students for a better understanding.

Regular Mock Tests and Practice Sessions
With the help of our mock tests and practice sessions regularly, our students gain a deeper understanding and insight into their performance and keep improving their knowledge constantly with complete assistance and guidance from the faculty.

Our faculty at NEET coaching Vile Parle makes sure to attend to every student and provide them with complete personal attention so that all the students get the best learning experience and succeed in achieving their dreams of cracking the NEET.

We also aim to provide our students with proper career guidance, especially regarding the choice of medical and dental colleges and also which stream or sub-field to opt for to make a brighter future. We enable them to make the best decisions with complete knowledge and guidance from the experts.

At our NEET Vile Parle center, we focus on guiding our students to achieve success. And we also have a great track record of churning successful students owing to the highly conducive learning environment we provide.

Focus on Conceptual Clarity
Our entire focus is on assisting and guiding our students to master the topics and not simply prepare for the NEET. For this, the faculty makes sure to help the students with a conceptual understanding of the subjects and help them learn any topic from scratch, which eventually helps them prepare for a successful future in the medical profession.
Benefits of NEET Coaching in Vile Parle for Students
The Faculty at our NEET coaching Vile Parle center is excellent possessing deeper knowledge and expertise of their respective topics. They make sure that they solve every problem or doubt of the students immediately and provide them with excellent guidance and constant motivation.

Comprehensive Study Material
We at NEET tuition in Vile Parle, believe in providing our students with The best quality study material that is holistic and covers all the essential topics with in-depth understanding.

Regular Mock Tests and Practice Sessions
At our Vile Parle Center in Top 10 NEET Coaching, we make sure to assist our students with regular mock tests and practice sessions to help them master their knowledge of every subject regularly.

We intend to help every student attain the best knowledge and all their doubts are solved almost immediately, for which we help them with personalized attention and attend to every problem they face in their learning journey.

Access to Online Resources
The Top 10 NEET Coaching center in Vile Parle provides their students with easy access to all the online resources along with the best study material, among other things to help them with a holistic learning experience.

Considering the importance of time management for the NEET exams, our faculty at the best NEET coaching in Vile Parle center makes sure to guide them with not only accuracy in their answers but also emphasize managing their time effectively in the exam.

Motivation and Confidence Building
Our faculty at NEET classes in Vile Parle ensures to help our students gain more confidence and stay motivated throughout their learning process.

Focus on Conceptual Clarity
Our faculty at NEET Coaching institute focuses more on the conceptual clarity of the topics to help their students master the same for the NEET exam.

Providing our students with a holistic learning experience that also includes career guidance for the NEET exams, is our aim at the top 10 NEET Coaching in Vile Parle to help them with a brighter future in the medical field.
We also make sure to provide our students with the most competitive learning environment that is replete with support and constant guidance from experts.
What is NEET coaching, and why is it essential?
NEET Coaching is essential to assist and guide students in the right direction, especially when they are completely clueless about the exam syllabus, preparation strategy, approach, etc. or simply overwhelmed by the doubts they have. NEET Coaching helps students learn in a better and much competitive environment with continual learning in the form of regular mock tests, holistic study material, etc.
Who can enroll in NEET coaching?
Students who wish to score higher in the NEET exams with proper training from the experts themselves who have been there and done that, and who can help them with more confidence in clearing the NEET exams can enroll for the NEET Coaching.
What is the duration of NEET coaching?
It entirely depends upon the various NEET coaching training programs as selected by the students, again depending upon their requirements and interests. However, any training program for NEET coaching can range from 6 months to 1 year.
How can I choose the right NEET coaching center?
Before joining any NEET Coaching center you need to look into the several necessary elements as provided by the center such as the learning environment, various training programs they offer, their expert faculty and their overall experience, the study material they provide, mock tests and practice sessions, fees, the success rate of students, etc.
What are the NEET coaching fees in Vile Parle?
NEET coaching fees in Vile Parle depend and differ completely on the location, the training program students select from and even the duration of the course.
Is NEET coaching necessary to crack the NEET exam?
NEET is a highly competitive entrance exam that is a tough nut to crack. NEET coaching helps students get the proper start on their entire study regime with the perfect guidance from the subject matter experts themselves. It helps to have expert NEET coaching to get a step closer to achieving success. So, it completely depends upon a student's individual capacity whether to opt for NEET coaching or not. But it certainly helps a great deal to learn from the masters themselves to gain deeper insights on the topics involved.
What are the benefits of joining NEET coaching?
With the help of our NEET coaching in Vile Parle center you can make your dreams of getting into the best medical and dental colleges in India. Our expert coaching by the very talented faculty who is replete with subject matter experts, makes sure to assist their students with all their doubts. Also, we make sure to help our students with a highly motivated and competitive learning environment with regular mock tests, and revisions, helping them with time management and accuracy, two important keys to success with the NEET and much more!
Our Centres near Vile Parle
Wisdom Academy – Andheri
6th Floor, 619
Pearl Plaza,
Near McDonald,
Opposite Andheri Railway Station,
Andheri (West),
Mumbai – 400058.
Wisdom Academy – Borivali
2th Floor, 208
V-Star Plaza,
Chandavarkar Road,
Near Rajmahal Hotel,
Borivali (West)
Mumbai – 400092.