About Wisdom Academy - The best NEET coaching in Powai
Wisdom Academy is one of the best NEET coaching centers in Powai, as we stay true to our claims of churning out the best and most highly successful students in the NEET exams.
We guide and assist our students to achieve their dreams and settle for nothing less and drive them towards success with the support and guidance of our excellent and highly talented faculty. Our faculty is extremely aware of what the students want and how to tackle their problems along with their doubts. They help the students in every step of their learning journey and are known for extending their support and guidance beyond the NEET classes.
We, at Wisdom Academy, clearly understand the requirements of our students and why they have come to us. We provide them with the necessary insights on how to approach the exams, how to make a great study strategy, identify your weaknesses and strengths, and many more things that they wouldn't be able to understand on their own.
Also, our focus is completely on personalized training methodologies where we help our students individually and make sure that all their doubts are solved and they keep constantly improving by learning through their mistakes. For this, we conduct regular mock tests, where we help them identify your weaker sections, help them evaluate their answers for one particular module and help them learn from their mistakes individually.
Thus, this gives them more confidence and motivates them positively to give their best we also constantly boost their confidence from time to time to help them focus on their goals and achieve them by putting in a lot of hard and smart work.
We aim to help our students get into the best and most prestigious medical and dental colleges in India.
We are proud to boast of a track record of our successful students who have been trained at Wisdom Academy. We look forward to being a success machine for our students and driving them more towards achieving success with the right determination, and hard work, combined with expert guidance.
If you too are looking forward to making a rewarding career in the medical or dental fields, look no further and join us at Wisdom Academy's Powai branch for NEET coaching and get the best quality training under the tutelage of the subject matter experts themselves.
The NTA, or the National Testing Agency, conducts the NEET exam every year for students who wish to pursue a career in the medical or dental profession. It is a mandatory exam whose score is accepted in many medical and dental colleges in India, including the most prestigious ones.
NEET stands for National Eligibility cum Entrance Test, which is known to be an extremely tough and highly competitive entrance test, where the students are required to prepare for the three main subjects, that is, Chemistry, Biology and Physics.
This exam gauges the students' knowledge based on the answers they provide and looks at their accuracy and time management skills as well. This exam also measures the qualification of the students based on their conceptual understanding and their overall analytical and logical thinking ability along with how fast they are responding.
Students who wish to clear this exam with flying colors need to prepare in a very strategic and smart way focusing on the conceptual clarity of the subjects, along with completing the syllabus on time and revising the concepts now and then.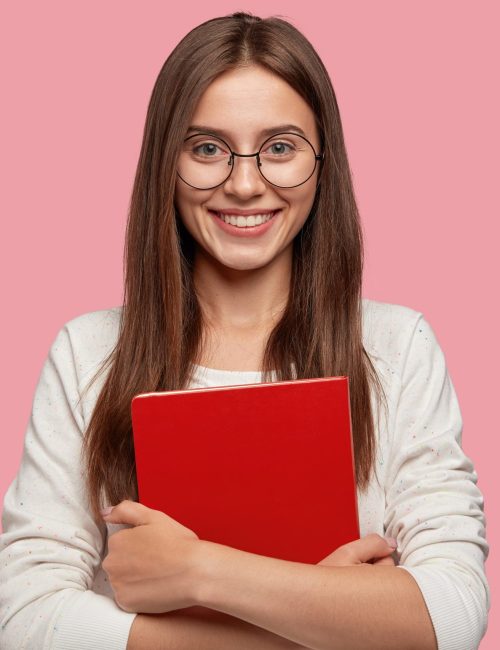 Why Choose Wisdom Academy's Best NEET Classes in Ghatkopar?
Wisdom Academy is known for its highly qualified and talented faculty who are subject matter experts in their respective fields. In addition, they are also extremely approachable and friendly and never hesitate to assist the students with their doubts, no matter how trivial they are.

Comprehensive Study Material
At Wisdom Academy's NEET coaching in Powai center, we have carefully curated the study material for our students making it holistic and using very simple language for better understanding and grasping. We cover all the important concepts and topics holistically.

Regular Mock Tests and Practice Sessions
Regular mock tests are a good way to help students learn more from their mistakes and know where they stand in the competition so that they can improve regularly. We help students evaluate their results in these mock tests and help them identify their weaknesses and strengths and prepare accordingly.

We also believe in focusing on the progress of every student of ours to help them keep improving from time to time and simply give their best in the final exams, albeit with a lot of confidence in themselves.
We have fewer students in each batch and therefore, our faculty can focus on every student and help them individually with their doubts.

At Wisdom Academy Powai center, we believe in a holistic preparation of students and therefore, guide our students not only with the best quality coaching from the experts, but also provide them with equally expert career guidance that would help them choose the right college, or field they aspire to make a career in.

Wisdom Academy is clearly known as the factory of successful NEET students who are masters in all the subjects that fall under NEET. The secret to this is expert faculty, the latest training methodologies, a focus on conceptual understanding and much more!

Focus on Conceptual Clarity
Having conceptual clarity is a must to crack the NEET exams. And at Wisdom Academy, we lay complete emphasis on helping our students achieve the same through a perfectly curated study plan and explanation of subjects and topics by the experts themselves.
Benefits of NEET Coaching in Ghatkopar for Students
Expert Guidance is what every NEET aspirant is looking for and that is what we believe in for NEET coaching in Powai. Our expert faculty helps guide the students with all vigor and helps them take a step closer to achieving their dreams of getting into the best medical college.

Comprehensive Study Material
We have meticulously designed our study and course material to make it extremely comprehensive and complete in itself so that our students find it easy and comfortable to revise and memorize the important concepts.

Regular Mock Tests and Practice Sessions
We, at NEET institute in Powai, also conduct regular mock tests and practice sessions to help evaluate our student's progress and help them regularly learn from their mistakes and turn their weaknesses into their strengths.

Our faculty at NEET classes in Ghatkopar makes sure to pay close attention to the progress of individual students by helping them personally with their difficulties and doubts considering their learning pace, and individual capacity.

Access to Online Resources
We believe in guiding our students personally so that they have no doubts left and master the topics easily. Therefore, at NEET coaching in Powai, we help focus on the progress of every student and help with achieving their goals.

along with accuracy, the NEET demands you to possess excellent time management skills. NEET coaching institute in Powai focuses on guiding students towards achieving both with ease and confidence.

Motivation and Confidence Building
NEET is a very difficult exam, and the duration for preparing for the same is extremely long. We help our students stay on track by constantly motivating them and building their confidence regularly so that they achieve their goals of making it to the best medical or dental college with ease.

Focus on Conceptual Clarity
Cracking the NEET requires attaining conceptual clarity of all the topics. At the top 10 NEET coaching institutes in Powai, we help our students learn all the topics with a focus on conceptual understanding so that they find it easier to score higher in the NEETs.

Learning along with having a clear picture of the future gives our students more confidence. Thus, at the best NEET coaching classes in Powai, we help them with plenty of career guidance to help them make the most well-informed and right decisions regarding the choice of their courses, colleges, fields, etc.
Providing our students with a highly competitive and healthy learning environment is something that we aim at NEET coaching in Powai. We make them learn with all the latest teaching methodologies adopted by the faculty which indulges them in the most conducive learning environment for success.
What is NEET coaching, and why is it essential?
When learning on your own gets tough, NEET coaching comes in very handy. NEET coaching in Powai helps you crack the most difficult and highly competitive exam, that is, the NEET. It is essential to join NEET coaching to gain a different perspective on your approach and the various subjects involved, and even get to learn from the experts who would solve all your doubts at any time.
Who can enroll in NEET coaching?
Anybody with an active interest in cracking the NEET exams can enroll in the NEET coaching. If you wish to learn from the subject matter experts, gain a different perspective, learn to focus on conceptual understanding, get your hands on quality and comprehensive study material, stay motivated and build your confidence constantly, then you must enroll for the NEET coaching in Powai.
What is the duration of NEET coaching?
The duration for any NEET coaching ranges between 6 months to 1 year, depending upon the course modules, or training programs you choose.
How can I choose the right NEET coaching center?
To choose the right NEET coaching center in Powai, you need to learn more about their faculty, their duration, their fees, their teaching methodologies, mock tests, other practice and study material, etc.
What are the NEET coaching fees in Powai?
NEET coaching fees are variable and completely depend upon the institute you opt for and even the location, duration, expertise of faculty, the popularity of the institute, and many other factors.
Is NEET coaching necessary to crack the NEET exam?
It is not mandatory, but getting the best class training from the best experts in the industry who are amicable as well, helps a great deal to crack the NEETs with ease. It also helps you stay on track with your syllabus, stay motivated, feel confident, and gain a lot of insights on the various topics in NEET.
What are the benefits of joining NEET coaching?
If you join the NEET coaching, you would get trained by the best subject matter experts in the industry who would help solve all your doubts immediately. Also, you would get to learn every subject from scratch with a focus on conceptual understanding, learn from your mistakes via regular mock tests, assistance with time management skills and accuracy, best quality study material, constant motivation, regular practice, etc.
Wisdom Academy – Andheri
6th Floor, 619
Pearl Plaza,
Near McDonald,
Opposite Andheri Railway Station,
Andheri (West),
Mumbai – 400058.
Wisdom Academy – Borivali
2th Floor, 208
V-Star Plaza,
Chandavarkar Road,
Near Rajmahal Hotel,
Borivali (West)
Mumbai – 400092.