Best NEET Classes in Santacruz
The start of your glorious medical career begins here Climb the ladder of success with us
About Wisdom Academy - The best NEET coaching in Santacruz
For students who are aspiring to be highly successful medical professionals, and looking for a prestigious medical or dental college in India, our NEET coaching institute, that is, Wisdom Academy Santacruz branch, is one of the highly renowned names to help guide them in their endeavors.
We clearly understand the requirements of the NEET aspirants and make sure to guide them right from scratch, assisting them through each of their milestones and also extending our support beyond the classes. We help them with the much-needed career guidance that helps them shape their career in the future.
Our faculty at Wisdom Academy's NEET coaching in Santacruz center, are all subject matter experts and make sure that every student finds the right solutions to all their questions, no matter how trivial they might be. In fact, the faculty pays close attention to all the students individually and helps them in a very personalized manner.
We understand that every student is different and follows a different learning style and has different grasping power. Keeping this in mind, we have formulated a personalized coaching strategy that follows the latest and updated teaching techniques, which help the students learn in a perfect and highly conducive learning environment.
We also conduct regular tests for our students to help them identify their mistakes and even their weaknesses and strengths, which then helps them to focus on the key areas and master the topics with more confidence.
Our faculty also constantly motivates them and raises the confidence of the students to face the highly challenging and tough NEET exam with ease.
Apart from this, our study material also plays a vital role in grooming our students to perfection. We have designed our course syllabus and study material in such a way as to help our students memorize better and revise with comfort. The notes are carefully curated by the subject matter experts themselves to help them remember important concepts and formulae with ease.
Our track record at the Santacruz center has truly been a remarkable one with students achieving success with all their hard work and the right guidance at the right time from our expert faculty.
Join us for a better learning experience and get the taste of success at Wisdom Academy's NEET coaching center in Santacruz.
Apart from just being a highly competitive entrance exam, the NEET exam is the only way you can get admitted to your favorite medical or dental colleges in India. It is a mandatory exam that you have to crack with flying colors if you wish to make a great career in the medical profession.
Having a great score in the NEET exam, that is, the National Eligibility cum Entrance Test, which is conducted by the National Testing Agency (NTA), would ensure you get a seat in one of the most prestigious medical or dental colleges in India.
However, being the toughest entrance examination in the country, you will have to prepare thoroughly with the right strategies and proper guidance that would set you on the right track right from the start.
Every year, the number of aspirants appearing for this exam is increasing exponentially. Students have to prepare themselves well for the three important subjects, that is, Chemistry, Physics and Biology.
Also, this examination emphasizes more on the conceptual understanding of the three subjects and looks at the holistic preparation of the students.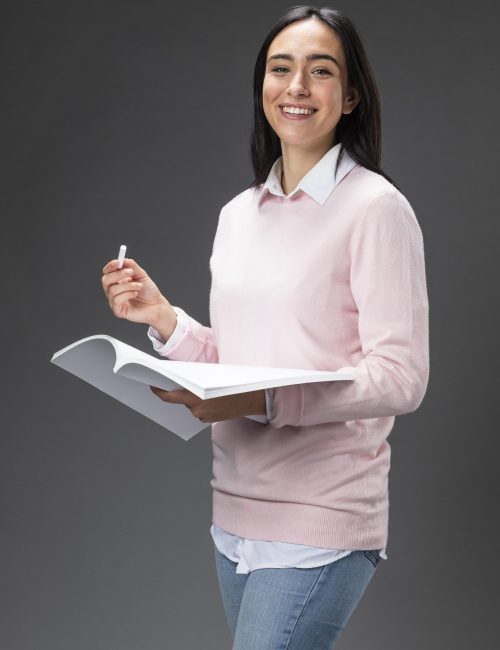 Why Choose Wisdom Academy's Best NEET Classes in Santacruz?
We, at Wisdom Academy's NEET coaching center in Santacruz, have the best faculty, and every mentor is a subject matter expert in their subject. They are highly approachable and friendly and help guide students through all their doubts and problems and constantly boost their confidence.

Comprehensive Study Material
We have designed a perfectly curated study material that is highly beneficial for NEET aspirants. The study material is extremely comprehensive, in that it covers all the essential topics and concepts in a very simple manner for the students to fathom easily.

Regular Mock Tests and Practice Sessions
We aim to provide our students with regular feedback on their progress in the form of Regular Mock tests and Practice Sessions that help them identify their problem areas and focus on them for a better understanding of the entire topic.

We emphasize personalized attention to every student of ours to help them learn under the proper guidance of our experts who help them solve all their doubts and queries which builds their overall confidence.

Apart from our NEET coaching services in Santacruz center, we also make sure to provide our students with proper career guidance such as selecting the right field, or even college, etc. that would set them on the right path and help them create a brighter future in the medical field.

Our students are more confident and have cleared the NEET with higher scores with ease through constant motivation and boosting by our expert faculty. We hold an excellent track record of successful students in NEET exams.

Focus on Conceptual Clarity
Owing to the style of the exam, our experts focus on the conceptual clarity of the students for all the topics involved to help them build a stronger foundation of the same from scratch. Focusing on the conceptual understanding also helps the students with mastering the topics with ease and with extreme simplicity and there remains no need for rote learning.
Benefits of NEET Coaching in Santacruz for Students
Our faculty at NEET coaching in Santacruz is adept at providing the students with expert guidance, and excellent and friendly problem and doubt resolution, boosting their confidence from time to time and taking them on the path of success in the NEET exams.

Comprehensive Study Material
Having the best and most comprehensive study material can prove beneficial for every student to revise and memorize concepts better. We at the NEET coaching classes in Santacruz believe in providing our students with nothing but the best.

Regular Mock Tests and Practice Sessions
It helps to know your progress from time to time and learn from your mistakes. And for this, we at the NEET coaching institute in Santacruz conduct regular mock tests and practice sessions that help them know more in detail about where to focus their energy to achieve their goals.

Every student is different and has different learning styles. Therefore, we at Wisdom Academy's NEET coaching center in Santacruz make sure to help all our students with personalized attention where we help them identify their problem areas and focus on achieving perfection.

Access to Online Resources
We also provide our students at NEET Coaching classes in Santacruz with easy access to various online resources that would help them build on their knowledge and confidence along with the best quality study material, regular mock tests and much more.

Timing and accuracy are the keys to success in the NEET exams. And therefore, we help our students learn more about time management along with focusing on the accuracy of their answers to help them succeed easily and with confidence.

Motivation and Confidence Building
We at NEET coaching institute in Santacruz focus on guiding our students with constant motivation and building their confidence regularly to help them achieve their goals without any hindrance.

Focus on Conceptual Clarity
Conceptual clarity is extremely crucial for cracking the NEETs and therefore, our mentors at NEET coaching in Santacruz make sure to help our students with a complete focus on conceptual understanding of the topics.

To make a great future in the medical profession one has to be on the right track in preparation and application processes. We, therefore, assist and guide our students to make well-informed decisions as regards choosing their college, courses, etc.
A highly competitive learning environment is extremely conducive to helping one succeed at the NEET exams. We at NEET classes in Santacruz help our students with the same to prepare them for success at the NEETs
What is NEET coaching, and why is it essential?
NEET is a highly competitive exam conducted by the National Testing Agency of India that grants admissions to students in the best medical and dental colleges in India. NEET coaching is however not mandatory, but essential to gain more perspective on the various topics from the subject matter experts themselves. It gives the students more confidence and proper guidance to crack the NEETs with flying colors.
Who can enroll in NEET coaching?
Enrolling in NEET coaching is an easy process. You simply have to find the best coaching institute that would help you out with all your requirements. You simply need to be interested in making a career in the medical field and reach out to the respective coaching institute.
What is the duration of NEET coaching?
Generally, the NEET coaching courses range from 6 months to 1 complete year depending upon the course modules, or the different training programs that students wish to choose. This duration is perfect to complete the entire syllabus of the three important subjects of the NEET exams, that is, Chemistry, Physics and Biology.
How can I choose the right NEET coaching center?
Choosing the right NEET coaching center can be a tedious task. But with the right knowledge about what factors to consider while choosing the institute such as expert faculty, duration, fees, regular mock tests and practice sessions, problem-solving, personalized attention, career guidance, etc. you can really get a good deal.
What are the NEET coaching fees in Santacruz?
NEEt coaching fees in Santacruz are different for different institutes, based on their popularity, coaching styles, success rates, location, etc.
Is NEET coaching necessary to crack the NEET exam?
NEET coaching in Santacruz is not mandatory, but it sure does help a lot for every student to find the right course of action to be followed while preparing for the exams. They provide the right guidance at every single step of the exam preparations and extend their support even after the classes.
What are the benefits of joining NEET coaching?
There are numerous benefits of joining the NEET coaching in Santacruz such as having proper guidance and assistance with every single topic from scratch and problem-solving, guidance from the subject matter experts themselves, regular mock tests that would help in continuous improvement, confidence boosting and cons that motivation, career guidance, learning of time management along with accuracy, etc.
Our Centres near Santacruz
Wisdom Academy – Andheri
6th Floor, 619
Pearl Plaza,
Near McDonald,
Opposite Andheri Railway Station,
Andheri (West),
Mumbai – 400058.
Wisdom Academy – Borivali
2th Floor, 208
V-Star Plaza,
Chandavarkar Road,
Near Rajmahal Hotel,
Borivali (West)
Mumbai – 400092.