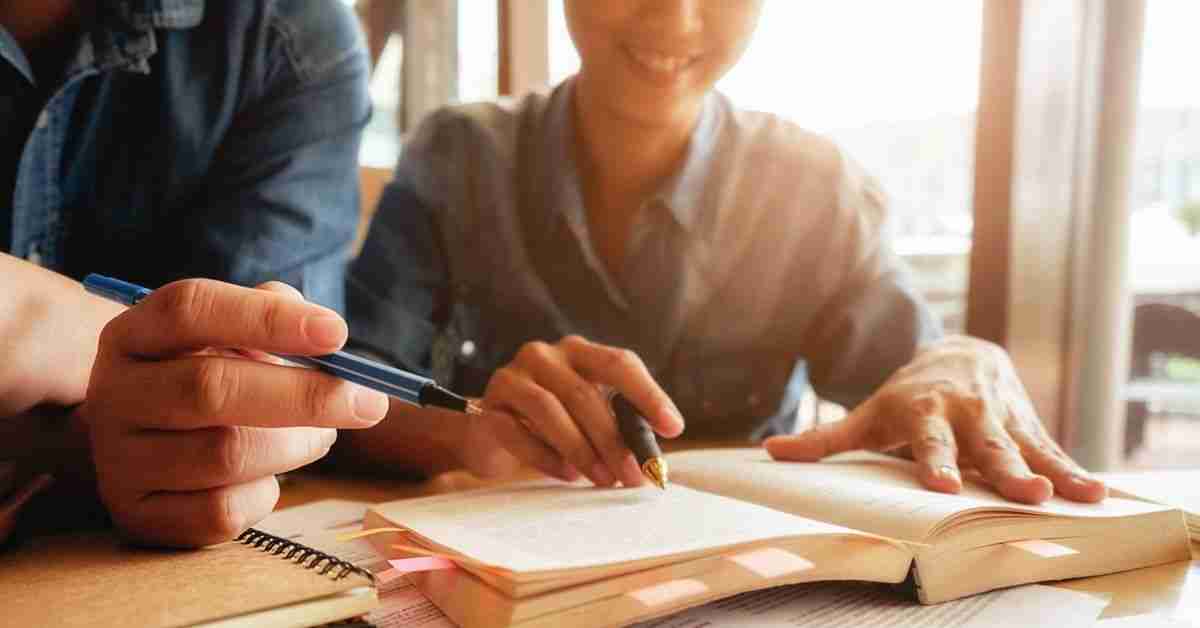 NEET
Wisdom Academy
December 26, 2022
0 Comments
In today's competitive environment, every student must excel academically in order to thrive in their personal lives. However, many prestigious institutions nowadays fail to provide particular attention to their students. Every student is unique, as are their learning capacities. Some students grasp the material quickly, while others require more assistance in order to study efficiently. As a result, home tuition or private tuition may be required to obtain a high-quality education. Many parents are already enlisting the services of the finest tutor for their children to help them with their studies.
One of the important exams in India for medical studies is the NEET examination. The NEET exam is significant because it is India's only medical entrance exam. This comprises admission to all government medical institutes' MBBS programs, as well as AIIMS and JIPMER admissions. NEET has taken the place of AIIMS and JIPMER entrance tests.
There is no doubt that self-study is essential for passing the most difficult competitive examinations, such as NEET. Many students, however, doubt if coaching is necessary for NEET. Although it is typically obvious that you will need tutoring in addition to self-study so that mentors may properly equip and teach you for this essential and difficult exam.
Every year, over 30 lakh students take the NEET examination and compete against such a large number of candidates. To stand out from the crowd, you'll need to think outside the box and train harder.
The following are some of the advantages that students can gain from availing home tuition for the NEET examination:
Extensive and Comprehensive Learning
Choosing the best NEET home tutor/guide will provide you with the most comprehensive study materials. This comprehensive learning material will assist you in improving your exam preparations for each subject and significantly increase your chances of passing the NEET exam in a single attempt. Study materials and mentoring will also help you to strengthen your abilities, aptitudes, and practical approach.
Convenient Learning
The learner benefits much from home tutoring because it is more convenient. There's no need to waste time going to coaching centers because education comes to you. Students can learn at their own pace with home tutoring. It allows you to choose your favorite days and times for receiving tuition. Students can also discuss the location, time, and days of their tuition with their instructor.
Extensive Constructive Feedback
A solution to a given topic has many aspects, and writing the perfect answer necessitates good direction. A teacher in a school or a traditional coaching center may overlook critical details. A school teacher may not be able to repair all of a student's flaws due to time constraints. At every step, home tuition assists the learner in analyzing or correcting replies. The instructor provides students with thorough constructive comments, which encourages them to develop and do better next time.
Organization and Focus
From the beginning of the preparation stage till the end of the tests, every applicant must be focused and organized in order to pass the NEET exam. When you hire a professional home teacher to help you prepare for the NEET, the instructor will always keep you encouraged to be organized and focused throughout the process.
Personalised Attention
Teachers are unable to attend to each and every kid, resulting in your child not fully comprehending a subject. When your child receives home tuition, you may rest assured that the tutor's primary emphasis will be on your child and his issues. Another advantage of one-on-one tutoring is that it is less limiting than a traditional coaching center or school.
Better Scope For Improvement
If a student is struggling in a specific subject, the teacher should pay special attention to him in order to help him progress. This is rarely, if ever, doable in school. With home tuition, a student can receive individualized attention from their tutor and spend more time in their field of study. However, a home tutor isn't merely for providing subject-specific instruction. He can also act as a mentor to the student, assisting them in improving their time management and study skills. This increases the overall performance of the students.
Optimistic and Positive Environment
In a large classroom setting, students are generally hesitant to ask a teacher any questions. The fundamental reason for this is that kids are afraid to speak up in a competitive classroom environment. However, learning at home offers kids the confidence and freedom to express themselves that they require. For improved learning, a happy and supportive environment is required.
Positive Involvement of Parents
Private tuition allows parents to talk about their child's growth, keep track of their progress, and ask for suggestions for improvement. Parents can also see if their children have finished their homework.
Better Learning With Fewer Distractions
Tutors are also willing to try new study strategies because of the one-on-one study style of home tuition. In order to provide superior education, tutors might take extra care of their students. Distractions abound in schools, colleges, coaching centers, and other public learning environments. Home tuition provides a safe haven away from such distractions, as well as a conducive learning atmosphere.
Avail Home Tuition From The Best
Schools and traditional coaching centers do not allow students to choose their teachers, which has a direct impact on results. Homeschooling has the significant advantage of allowing you to select the finest tutor for your specific subject. There are several home tuition agencies or private tuition agencies to pick from these days while looking for the best tutor. This is critical since only a great instructor will be able to comprehend the student's needs and provide appropriate guidance.
Wisdom Academy provides the top home tutors when it comes to preparing for NEET exams. Topics are handled professionally and efficiently by highly qualified and experienced tutors. The Wisdom Academy home tutors use up-to-date and frequently revised teaching methods and syllabi to stay up with the current pattern and keep their students ahead in this race to the finish line.