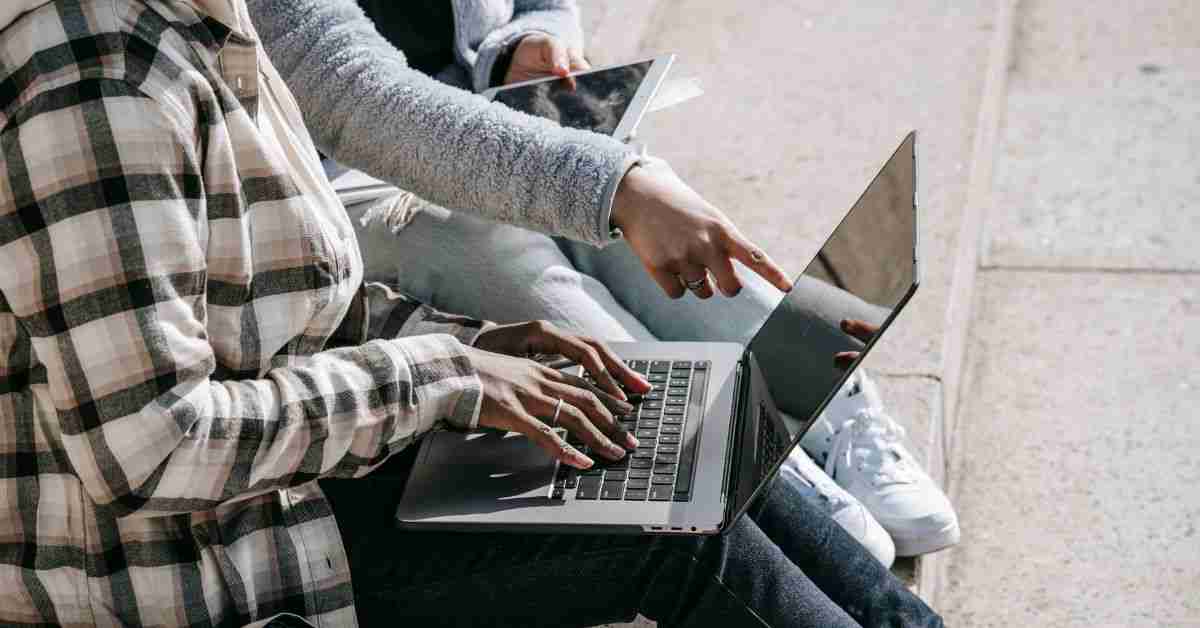 CA
Wisdom Academy
April 2, 2023
0 Comments
Before knowing about the top 10 coaching classes in Mumbai for CA, let us first understand the basis and importance of CA examinations.
What is CA examination?
CA (Chartered Accountancy) examination is a professional-level examination conducted by the Institute of Chartered Accountants of India (ICAI) for individuals who want to become chartered accountants. It is a highly respected and challenging examination, considered to be one of the toughest examinations in India. The CA examination is conducted in three levels, which are as follows:
CA Foundation: It is an entry-level examination for students who have passed their 10+2 exams.
CA Intermediate: It is the second level of the CA course and can be taken after clearing the CA Foundation examination or after graduation.
CA Final: It is the final level of the CA course and can be taken after clearing the CA Intermediate examination.
How difficult is to crack CA examination ?
The Chartered Accountancy (CA) examination is known for its rigorous and challenging curriculum. It is one of the toughest professional courses in India and requires a great deal of dedication and hard work to crack.
The CA examination consists of three levels:
CA Foundation (formerly known as CPT)
CA Intermediate (formerly known as IPCC)
CA Final
Each level has a different format and syllabus, and candidates must pass each level to become qualified Chartered Accountants.
The difficulty level of cracking the CA examination varies from person to person based on factors such as prior knowledge, study habits, and overall aptitude. However, the CA examination is known for its high standards and low pass rates, making it a challenging feat for many.
To crack the CA examination, candidates must put in consistent effort and maintain discipline in their studies. They must also have a thorough understanding of the concepts and be able to apply them effectively. Additionally, candidates must be able to manage their time effectively, as the CA examination requires a significant amount of preparation and revision.
Why do you need coaching for CA?
To help you to achieve your goal, it is very important to enrolL into good coaching classes. Experience of faculty, Who provides comprehensive study material, takes regular mock tests, personalized attention, regular progress tracking, use of technology to make learning easy, and has good reputations and success rate.There are different Job opportunities which are provided to people on the basis of their CA score.
Your journey to success begins when you select a perfect coaching class for yourself to unleash your real potential. We have listed top 10 coaching classes for CA in Mumbai.
WISDOM ACADEMY
Wisdom Academy is a well-known coaching centre in Andheri, Mumbai, that offers specialised coaching for Chartered Accountancy (CA) aspirants. It is one of the top coaching centres for CA in Mumbai and has been awarded the number one coaching centre for CA in the city. The coaching centre is known for its high-quality teaching methods and experienced faculty members.
The faculty members at Wisdom Academy are highly qualified and experienced in their respective fields. They are dedicated to providing CA aspirants the best possible guidance and support. The teaching methodology is student-centric, and the faculty members ensure that each student's doubts and queries are resolved promptly. They use the latest teaching techniques and tools to make learning more engaging and effective.
Merits of wisdom academy
All centres are located near the local railway station, which is convenient for the students.
They have a good infrastructure and a friendly environment.
ADDRESS
1. Andheri
6th Floor, 619 Pearl Plaza, Near McDonald, Opposite Andheri Railway Station, Andheri (West), Mumbai – 400058
2. Borivali Study Centre
2nd Floor, 208 , V-Star Plaza, Chandavarkar Road, Near Rajmahal Hotel, Borivali (West), Mumbai – 400092
CONTACT
932-447-5566 / 981-949-5082
Ednovate Academy
The importance of periodic assessments, both topic-wise and subject wise is crucial to crack exams successfully. They also conduct mock simulative exams closer to the big house. Practice makes a man perfect. A highly disciplined and thorough test series by EDNOVATE to provide rehearsals and to assure success in the CA examinations.
Merits of endovate
Regular tests
Comprehensive study material
Motivational support
Professional & Learned faculties
Address :
Andheri 9Q1 Crescent Plaza, Opp.Imperial Palace Hotel, Teli Gali, Bima Nagar, Andheri East, Mumbai 400 069.
Borivali 2nd Floor, Target Mall, Chandavarkar Road, Sundar Nagar, Börivali west, Mumbai, 400 092
Contact :
(+91)-7273 894 894
(+91)-7277 254 254
ARIHANT ACADEMY
It is a journey of 3-4 years, where each milestone demands the best efforts of the students. At Arihant Academy . They understand the demands of CA as a course of study. It is a life-changing, career-defining qualification, and one that only a select few achieve successfully. While the number of candidates who excel at CA exams may be less, the path has been clearly defined over the decades. It is not a difficult path, just one that needs guidance and the right support from teachers and mentors.
Hotel Facility for both Girls and Boys (Separate)
Bus local students
Library
Doubt Sessions
Test Series
Address :
Vertex Vikas, B – Wing, 5th Floor, Above Sarangi Hotel, Near Andheri Station, Andheri East, Mumbai- 400069
Contact us :
9820568915 / 9757262866
Website :
atacademyforca@gmail.com
VSI institute ( Vidhya Sagar )
VSI Institute offers the best CA Classes in Mumbai for Foundation, Intermediate and Final courses in online mode. The coaching centre has been giving amazing pass percentages and consistent . India Ranks for years. In the May 2022 Results, three students from our CA Inter batch and six from CA Final got AIR under 50.
Merits of VSI institute
All the sessions and Classes are recorded so that if students miss anything, they can refer later.
professional and Well skilled faculties.
Their primary focus is to provide the conceptual learning.
Address
Students looking for CA coaching institutes in Navi Mumbai, Andheri and other places of Mumbai can now enrol with the online classes VSI.
Contact Number
(+91) 7821-821-250, (+91) 9351-468-666
EDGE ACHIEVER
`Edge Achiever have completed several years of excellence in CA Coaching. It provides quality coaching to FYJC, SYJC, CA Foundation, CA Intermediate, and CA Final. The main objective Edge achiever is to provide quality education to CA Students. Moreover, he believes that solving doubt is very important and makes sure that students may leave classes without any doubt.
ADDRESS : Shop No 9, Iraisa Shopping Complex, Near Kanakia Police Station, Beverly Park, Mira Road, Mumbai, Maharashtra 401107, India
Contact us : 8655880440, 8655880990
AJ NEXT
They help you develop a study plan that covers all the topics and gives you sufficient time to revise and practice. They will always make a timetable that suits your style of learning and stick to it.
They give previous years' papers to practice and insist to Solve previous years' papers and mock tests to get an idea about the exam pattern, types of questions asked, and time management. They believe This will help you gain confidence and identify your strengths and weaknesses.
Interactive study material
Experienced faculty
Timely revision classes
Address: First Floor, Pinky Exhibitors, New Nagardas Road, Andheri (East), Mumbai – 400069
Contact Number: 8080 32 4444
Email : info@ajnext.com
Website : ajnext.com
Siddhi professional
Siddhi Professionals is a commerce coaching class started in 2007 by our head Mrs. Dimpal D. Chheda, CA by Profession and expertise Accounts Faculty.They have 3 branches Mulund, Bhandup and Ghatkopar connecting to Western by Metro and Central and Harbour by Train. They offer all Commerce courses under one roof eg. XI-XII, Bcom/BMS/BAF/BBI, CA, CS, CWA, CAT-CMAT. It undertakes wide range of school,college and vocational subjects and our experienced and professional tutors can come to your home and personalise the method of approach as per the student's need of learning. We provide tutors throughout Mumbai. It exists to unlock children's full potential by giving them One -On -One tutoring.
Frequent practice sessions
Special classes for weak students
Cross-examination of candidate's performance
Address : Siddhi Professionals, 205, Neptune Uptown Bldg., N.S. road, Mulund West Mulund, Mumbai, India – 400082 Landmark: Opp. post office
Contact us : 9867266186
Website : http://siddhiprofessionals.co.in
J.K SHAH
JK Shah Classes is also a well-known CA Coaching Center in India and provides classes for CA Foundation, Inter, and Final, FYJC, SYJC (SYJC + CPT, SYJC + CSFC), and CS (Foundation, Executive, Professional). This coaching institute also provides Online classes in most of the big cities of India. JK Shah Classes have more than 48 centers across India. J.K. Shah classes has been a pioneer in coaching the CA, CS, CNA aspirants in India for the last 37 years. With its comprehensive study methodology, the students have been able to seize golden career opportunities in the commerce stream.
Merits of J.K shah classes
They provide Highly experienced faculties to their students.
They pre-planned routine for completing the syllabus and strictly follow that
Address – Shraddha, 4th Floor, Near Chinai College, Old Nagardas Road. Andheri (E), Mumbai – 400 069. (Tel.:022 – 2683 6666).
Contact Number – 022-2683 6666 / 6565
Pinnacle Education
They are a ONE-STOP commerce coaching hub in Mumbai, coaching students from High school (Class 9th & 10th ICSE & IGCSE – Commerce), Junior college up to professional courses such as Chartered Accountancy & other Global commerce qualifications such as ACCA, CFA & so on.
With over 21+ years of coaching experience, & having impacted the lives of 20,000 + students, your vision is to start with students early in their formative years & guide them to complete a sought after professional qualification. Each year, our students successfully clear professional exams with All India Ranks (AIR) including the 1st Rank across India.
ADDRESS : MUTUNGA – Centre for school division
Room No. 6 and 7 , 1st floor , vasant breezy chembers, maheshwari garden , matunga , mumbai – 400019
WEBSITE : https://pinnacleedu.in
A.T Academy
A.T. Academy has been guiding CA students to success since 2013. CA Amit Tated, one of the most renowned CA faculty in India, has coached CA aspirants across the country for CA CPT, CA IPCC and continues to coach students, passionately, for CA Foundation, CA Intermediate and CA Final. A.T. Academy has trained over 1L+ students till date, out of which there are 100+ AIRs and the numbers keep increasing every year. A.T. Academy's lectures are designed to make learning easier and more efficient.They believe in educating with the aim to provide conceptual clarity which helps students to ace the CA exams.
ADDRESS
Vertex Vikas, B – Wing, 5th Floor,
Above Sarangi Hotel, Near Andheri Station,
Andheri East, Mumbai- 400069
Mobile: 9820568915 / 9757262866Email: atacademyforca@gmail.com