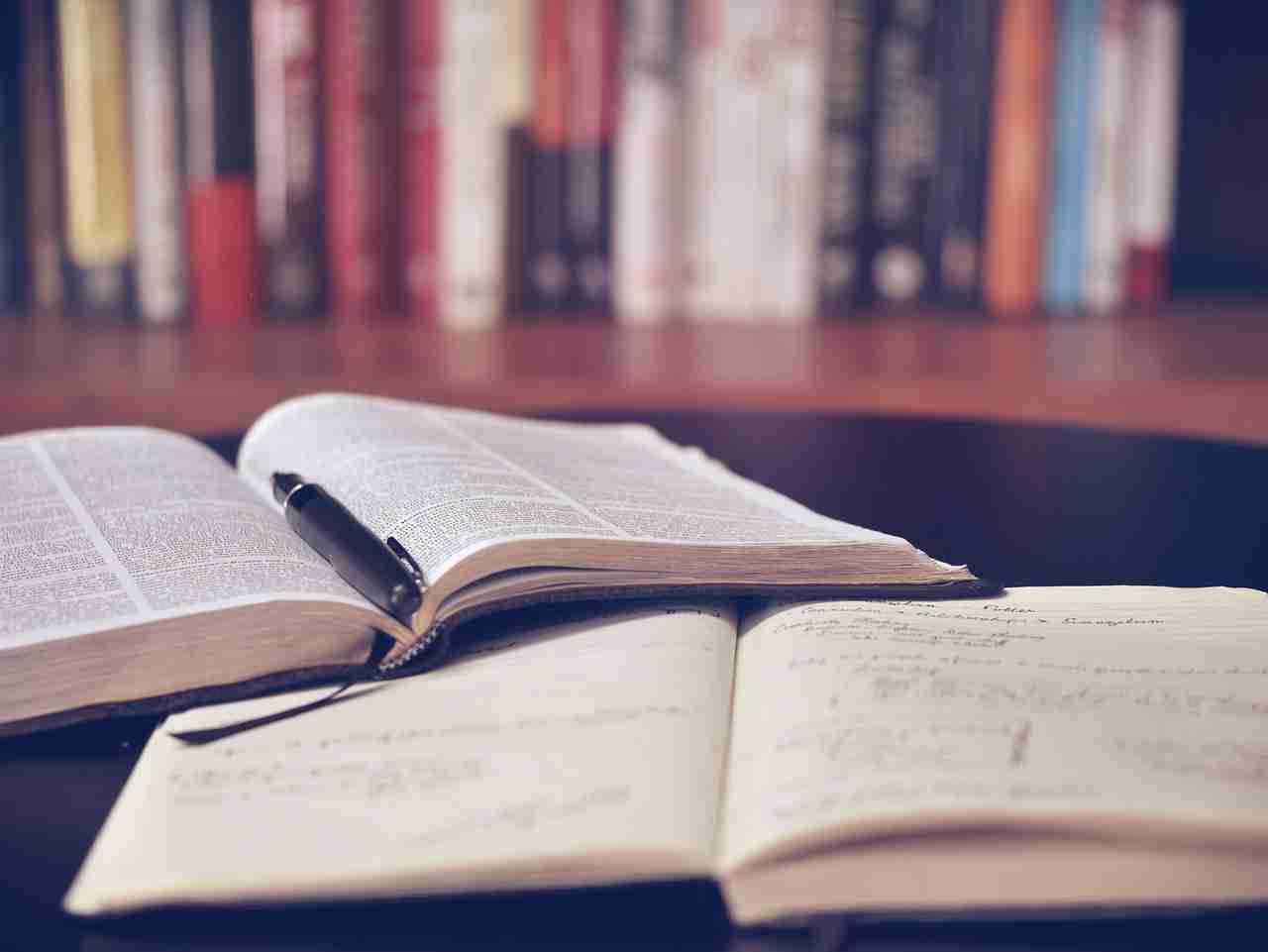 NEET
Wisdom Academy
March 21, 2023
0 Comments
All the candidates who wish to pursue a dazzling career in the medical field have to go through the competitive entrance test called the NEET (National Eligibility Entrance Test) whose scores are determined to get admitted into the best and most prestigious colleges and universities offering undergraduate MBBS and BDS courses.
However, before taking the test and even before beginning your preparations for the same, you need to be aware of the various nitty-gritty about the test and the information around it to make the entire process a tad bit easier for you.
So, here we have compiled some really important information for you to help you get started with your NEET exam preparations on the right track.
What are the benefits after clearing NEET?
With the NEET being the only common and centralized entrance test for medical colleges all across the country, you really don't have to worry about any malpractices and, in fact, have a fair entry to any medical college depending upon your score in the NEETs.
The higher your NEET score, the better your chances to get admitted to a prestigious medical college in any state of your choice.
It also saves you a lot of time since you do not have to keep applying to several colleges, and have just one exam for all.
Since the medical colleges in India follow the uniform admission process, it makes life really easier for applicants all across the country.
After clearing the NEET exams, depending upon the score you have attained, you will get admitted to the respective medical college that accepts the particular range of your score.
What after NEET 2023?
Truth be told, every medical aspirant in the country is perplexed by the thought of what comes next after NEET 2023. Once you are done with the relentless effort that you put in towards the exam preparations, the never-ending hours of study, and finally the exam itself, you start to feel a bit overwhelmed as to what to do next once the exam is over.
Here is a step step process that you can follow immediately after your NEET 2023 to make things easier by knowing everything beforehand.
The steps to follow after NEET 2023
Step 1:
So, immediately after your NEET 2023 exams, the first thing you need to do is to calculate your exam score and gauge your rank in NEET 2023.
And to do this you need the answer keys. The NTA or the National Testing Agency makes the answer keys to NEET 2023 available on their official website, that is, neet.nta.nic.in
This answer key will help you determine your probable scores in NEET 2023 before the announcement of the NEET 2023 results. And this will further help you analyze whether you qualify for admission to the medical colleges or not.
Step 2:
You will have to analyze the past year's trends in admissions to gain a deeper understanding of which medical/dental colleges will accept your application based on your probable score.
What after the result announcement for NEET 2023?
Once the NTA declares the results of NEET 2023, you must check if you qualify for the counseling process for admissions to medical/dental colleges. For this, you need to meet the minimum qualifying percentile for the NEET cut-off, that is 50 percentile minimum for general criteria, and 40 percentile for SC/ST/OBC criteria.
Now, once you know that you qualify for the counseling process for MBBS admissions, you have to fill out the counseling application form. There are several eligibility criteria for applying for the various medical/dental colleges in India.
And to solve this confusion, you need to go through the counseling process which is designed to make things easier for you as a medical aspirant.
After you fill-up the correct application form, the respective counseling authorities will further notify you of the various counseling procedures that you will have to go through via email.
Note that the application process and authorities for counseling will be different for different types of seats available at the medical colleges, such as:
AIQ (All India Quota) seats
Central and Deemed University seats
Private College Seats
State Government College Seats
Seats with Special Eligibility requirements in MBBS/BDS
What if you are not able to crack your NEET 2023
Unfortunately, if you are unable to clear your NEET 2023, you wouldn't get a seat in any of the MBBS colleges.
However, that is certainly not the end of the world and you can attempt the NEET again, as there are no limits on the number of attempts for the NEET exams anymore.
Also, there are some other career options as well that you can choose from if you do not wish to pursue MBBS via NEET.
Top career options after NEET 2023
One particular misconception about entering the medical field or pursuing your MBBS degree is that you are left with no other option than to become a doctor. Rather, your career choices become limited.
But that is not the case.
The truth is, in fact, after clearing your NEET 2023, you will have plenty of other options as well to choose from to make a brighter future in the field of your choice.
So, if you have appeared for your NEET and are wondering how to shape your career, then here is a list of all the career options that you can choose from after completing your MBBS degree.
MD/MS/ Diploma – After completing your MBBS, you can opt for an MD/MS/Diploma in your area of interest and then further top it up with a PG in the same area to attain mastery in the area.
Dentist (BDS) – You can even try to become a dentist after clearing your NEET 2023. You simply need to pursue your BDS course and either work for a hospital or open your own clinic as a dentist.
MSc or Masters in your favorite specialization after pursuing your MBBS or other similar degrees such as:
Biochemistry
Forensic Medicine
Aerospace medicine
Dermatology, Venereology, and Leprosy
ENT
Anesthesia
Anatomy, etc.
MBA – This might sound unrealistic and uncommon, but many people these days do it to attain management skills and entrepreneurship skills as well. And you can even try to pursue a career in the Healthcare Management sector. There are so many specializations these days that you can choose from in your MBA that is:
MBA in Hospital Administration
MBA in Hospital & Health Management
MBA in General Management, etc.
Legal Medical Advisor – can work on legal problems or court cases that require specific guidance from professional medical advisors and require expert intervention by them.
Professor/Teacher in the medical stream
Where is the NEET exam conducted in Maharashtra?
Looking at the past trends especially over the last 5 years, there has been a significant increase in the number of exam centers all over the country.
The Central Board of Secondary Education (CBSE) is responsible for allocating various centers for the NEET examination every year.
And talking about choosing your exam center, you will have to be more specific in selecting the same in your exam application form.
With NEET 2023, you will be given a maximum of two options of cities to choose from in decreasing order of priority of your preferred city. Also, a lot will depend upon the permanent and current address that you provide in your NEET application form. And so, the city drop-down will showcase options based on the addresses you provide.
It would be thus a very wise decision to ensure that you reach the city where you have your exam center, a day prior, rather than traveling and reaching directly for the exam, making it extremely hectic and chaotic for yourself. You certainly don't want any rushing or anxiety on the day of your exam.
Remember that once you choose your center, you cannot change it thereafter as per the rules and policies of the NTA.
Maharashtra is a very big state, you will have plenty of options to choose from as your city exam centers.
How many NEET Centers are there in Maharashtra?
The State of Maharashtra has overall 34 city exam centers as per the previous year's record for NEET 2022,
Here is the holistic list with all the city centers for the exam in the State of Maharashtra that is provided by the NTA for NEET 2023 along with the information brochure.
Till then, we have compiled a list of the cities and their respective city codes that have the NEET exam centers from last year, that is NEET 2022.
Bhandara – 3123
Chandrapur – 3124
Gadchiroli – 3125
Gondia – 3126
Nandurbar – 3127
Osmanabad – 3128
Palghar – 3129
Parbhani – 3130
Raigad – 3131
Wardha – 3132
Washim – 3133
Yavatmal – 3134
Ahmednagar – 3101
Akola – 3102
Amravati – 3103
Aurangabad (MR) – 3104
Beed – 3105
Buldhana – 3106
Jalgaon – 3107
Kolhapur – 3108
Latur – 3109
Mumbai – 3110
Nagpur – 3111
Nanded – 3112
Nashik – 3113
Navi Mumbai – 3114
Pune – 3115
Satara – 3116
Solapur – 3117
Thane – 3118
Sangli – 3119
Sindhudurg – 3120
Ratnagiri – 3121
Dhule – 3122
Medical Colleges in Mumbai Accepting NEET
The city of Mumbai has plenty of medical colleges, both Government and Private. Here is a comprehensive list of all the medical colleges accepting the NEET 2023 scores as an entrance criterion along with the number of courses they offer and their respective fees.
List of Government Medical Colleges
Podar Ayurvedic Medical College.- offers 11 courses in MD, BAMS
SION Mumbai, Ayurveda Mahavidyalaya
Lokmanya Tilak Municipal Medical College – offers 14 MD courses and fees are around 2-5 lacs
Seth GS Medical College – they offer 14 courses under MD
Grant Medical College – offers 14 MD courses and fees are around 5.14 lacs
Nair Hospital Dental College – offers 8 courses in MDS and fees are around 3.09 lacs
Topiwala National Medical College and BYL Nair Charitable hospital – offer 14 MD courses and fees are around 1-6 lacs
HBT Medical College and Dr RN Cooper Municipal Medical College and General Hospital – offer 4 MD courses and the fees are around 6.22 lacs
Government Dental College and Hospital – offers 8 courses in MDS and fees are around 3.80 lacs
KG Mittal Ayurvedic College – Offers 5 courses in MD, BAMS
Tata Memorial Hospital – 6 DM courses and MD 8 courses and fees are around 3.46 lacs
List of Private Medical Colleges
KJ Somaiya Medical College – offers. 2 courses in MD and fees are around – 35 lacs
Holy Family Institute of Nursing Education – offers 2 courses in Diploma and the fees are around 3.60 lacs
Holy Spirit Institute of Nursing Education – offers BSc in Nursing and the fees are around 90K.
KJ Somaiya College of Nursing – offers a course in BSc in Nursing and fees are around 4.70 lacs
PD Hinduja College of Nursing – offers BSc in Nursing
MGM Dental College and Hospital – offers BDS courses and fees are around 16 lacs
Vivekanand Education Society's College of Pharmacy – offers 1 course and fees are around 7 lacs
Now that we have covered all the necessary information about NEET 2023, especially regarding what you can expect after your NEET 2023, we hope it helps you to give your best and stay updated and prepared for your further procedures after the exam.
So, stay tuned with all the latest information about the NEET 2023 on Wisdom Academy's online portal to help you prepare with the best knowledge and guidance under the expert faculty.