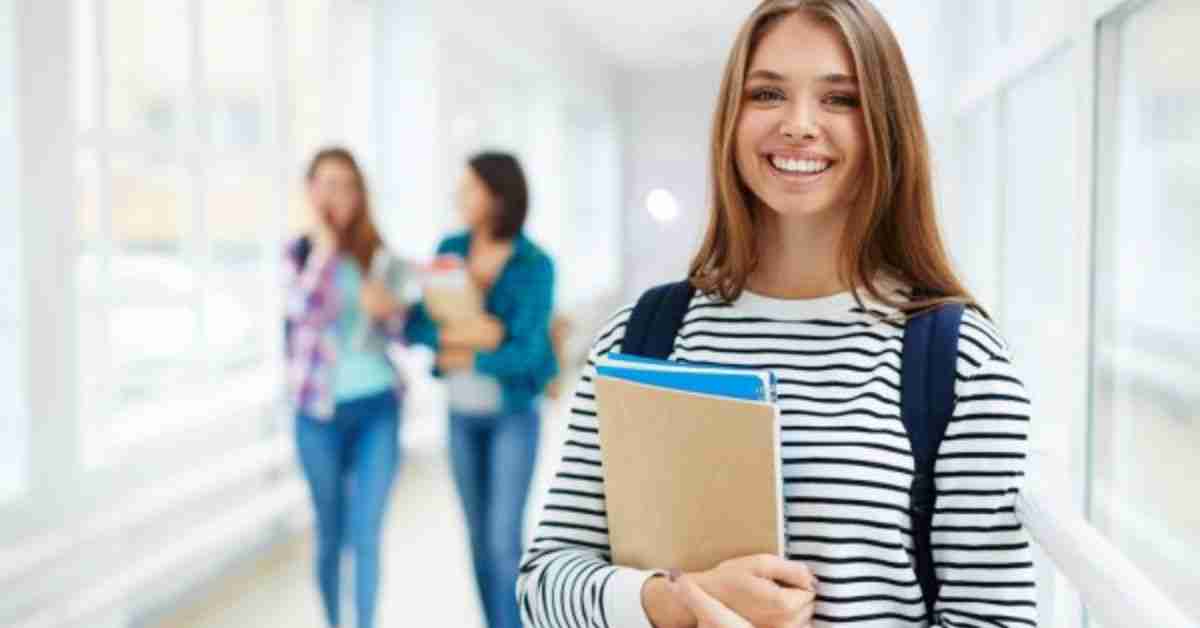 NEET
Wisdom Academy
December 25, 2022
0 Comments
In today's world, college instruction and guidance are insufficient to prepare students for competitive examinations. Medical aspirants enrol in NEET Classes in Mumbai after realising that expert coaching and self-study go hand-in-hand. Due to the fact that the colleges need you to go through the material at least two to three times and perform doubt-solving sessions, students prefer NEET classes, who give students plenty of time to polish their exam-taking attitude and skills, undertake self-revision, and dispel any last-minute uncertainties before the exam.
Wisdom Academy is widely known as the best NEET Classes in Mumbai, and is highly regarded as one of the top NEET classes because of the institute's combination of skill, experience, and a full understanding of NEET-UG examination patterns, using which it has been educating committed and sincere candidates to meet the challenges of medical entrance exams. Numerous students have benefited from their well-articulated and result-oriented NEET coaching module, which has helped hundreds of students pass the NEET medical entrance exams.
Because of an expert team of Doctors, IITians, and highly competent faculty team that have expertise educating multiple Medical Entrance Examinations applicants, they are generally regarded for giving the best NEET classes in Mumbai. Their study centres in Andheri and Borivali provide all of the services that students require, such as doubt clearing sessions, comprehensive study materials, advanced classrooms, regular assessments, mentoring, and expert counselling, among other things. They've learned from their experience that NEET applicants find Physics tougher than Chemistry and Biology. To address this weak link, they have professional faculty, particularly in Physics, who use a unique teaching style to ensure that students understand the material.
Wisdom Academy provides the greatest coaching tactics and successful preparation required, as well as instills in you the necessary abilities to provide your best shot at passing the difficult exam. Their NEET classes in Borivali and Andheri place you in the hands of well-qualified tutors who are chosen after a thorough interview procedure to ensure that students receive only the finest coaching.
When it comes to offering NEET Home tuitions in Mumbai, Wisdom Academy makes sure that the aspirants are provided with all necessary inputs so that they identify their true potential and also boost it for achieving the utmost excellence levels. They have competent and qualified NEET Home Tutors in Mumbai who are devoted to imparting education and are always ready for going the extra mile and guide students in the right direction. The tutors leave no stone unturned to generate interest in the student's minds toward the subject. Wisdom Academy is also listed as No.1 among the Top NEET Coaching Institutes on various Education portals for NEET.
Enrolling yourself for NEET classes in Mumbai will encourage you for being in a continuously competitive environment and propel your NEET preparation in the correct direction. Wisdom's experienced staff helps in this regard by conducting frequent tests and giving students the chance for quick revision. These tests prove important in the long run because only after evaluation do the students know where they need to focus more to improve in that area.
Some Facts about NEET
NEET (National Eligibility cum Entrance Test) is a national level medical entrance exam regulated by the NTA (National Testing Agency). Formerly, NEET was known as the All India Pre-Medical Test (AIPMT). It is held for providing admissions in MBBS/BDS courses offered by all government and private medical colleges in India. It is a one tier exam which commences once in a year in month of May. Some common facts about National Eligibility cum Entrance Test (NEET)
NEET exam allows aspiring students to take admissions in MBBS/BDS courses offered by all government and private medical colleges in India. NEET is held once in a year in month of May. NEET is a one-tier exam which has replaced AIPMT exam since 2016. The syllabus for NEET comprises of four subjects, i.e. Physics, Chemistry, Zoology and Botany. NEET is an Offline exam of 3 hours duration with 180 Multiple Choice Questions, each having a single correct response. Registrations for all interested NEET applicants tentatively starts around the 2nd week of December. More than 52,000 seats of MBBS and BDS are on offer for medical aspirants. MBBS is a medical course of 4.5 years whereas BDS is of 4 years. Both courses include a 1 year compulsory rotating internship.
NEET coaching speciality of Wisdom Academy
A team of tutors who are highly qualified and result oriented people who are experts in their field with experience of teaching their respective subjects.
Excellent study material is provided which includes notes made by the faculty and daily practice tests which helps the students in thorough learning and proper revision.
Regular assessment is done and periodic test series are taken to ensure students get good practice to face the tough exam and helps them in scoring good marks.
Group tuitions are conducted at NEET classes in Borivali and NEET Classes in Andheri in small batches of 15-20 students only. This ensures individual attention to all the needs of every student, which helps in quick doubt solving and instant clarity in understanding.
NEET Home Tutors in Mumbai provide strategic, one-to-one customized sessions between the tutor and student, making Wisdom Academy the go-to solution for NEET Home tuitions in Mumbai.
NEET aspirants generally find Physics more difficult than Chemistry and Biology. To ensure that it doesn't become a hurdle for students, there are specialist faculties who are experts in Physics and have a vast experience of teaching this subject.