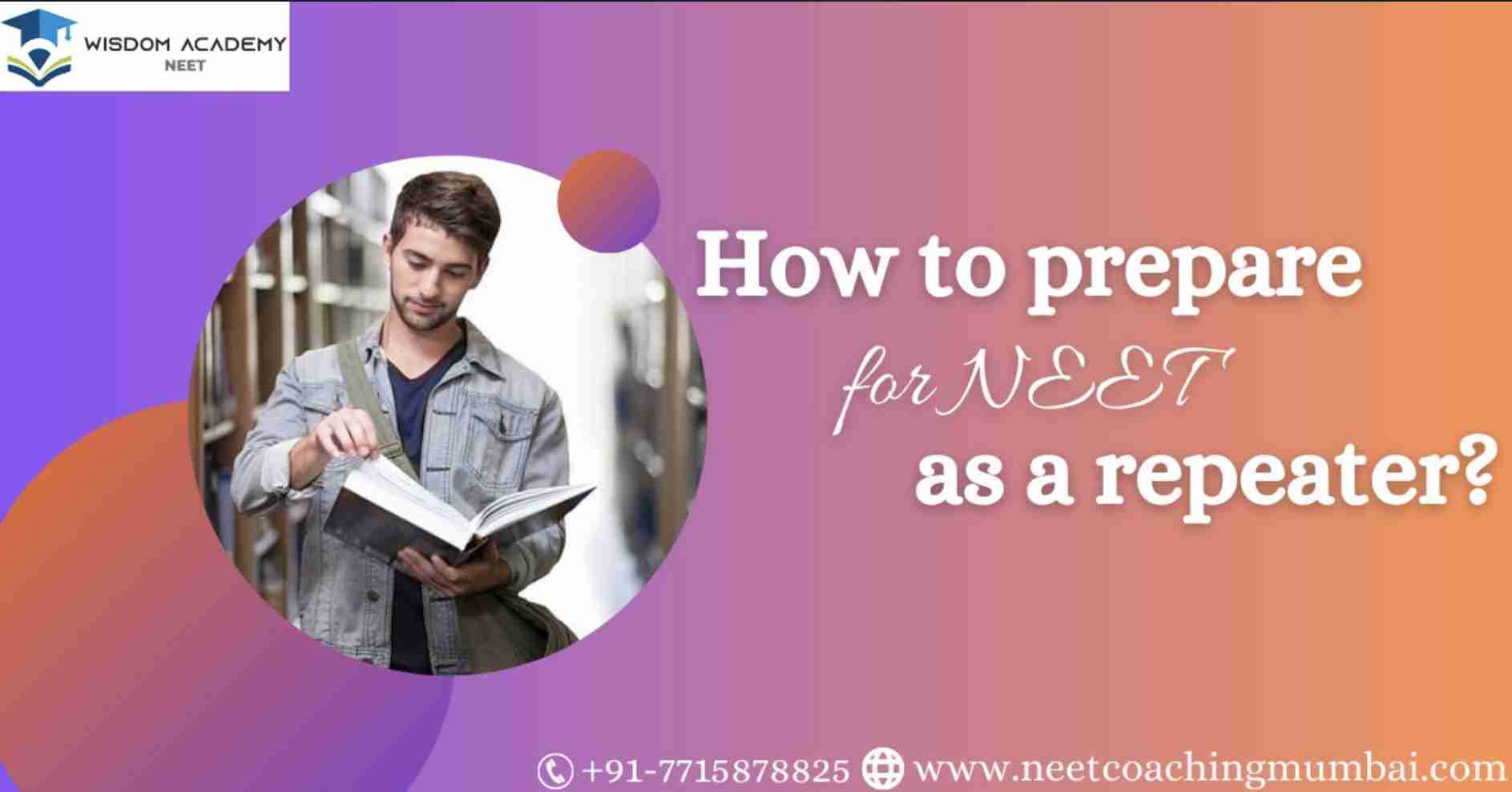 Uncategorized
Wisdom Academy
May 14, 2023
0 Comments
The NEET exams are one of the toughest entrance exams in India that aspirants need to crack in order to fulfill their dreams of making it to the top medical colleges in India.
Now, there are some candidates who crack the NEETs smartly without much of a hassle, whereas there are others who really need to work very hard to get a decent score. And well, there are some who fail miserably or simply by a few points.
However, that doesn't mean it is the end of the world. Aspirants can sit for the exam again and bounce back with vigor and give their best no matter what, especially by learning from their mistakes.
Here are a few important tips that would help you to score really well and crack the NEET exams with success as a repeater.
Tips to prepare for the NEET as a repeater
These tips are sure to help you as a repeater to gain deeper insights into your past mistakes and never repeat them again.
Analyzing your past mistakes
It is really important as a repeater of NEET exams to look back and analyze your performance on your last attempt. This would give you a better perspective on your mistakes and give you a fair idea as to what are your weaknesses and strengths and where you need to focus more.
This analysis is really important to help you know where to start, what to avoid, and how to prepare for the NEETs in the right way.
Working on your weaknesses
Once you get to know in detail about your weaknesses, you need to start working on them with a complete focus on how to remove all the hurdles that come your way. it is really essential that you make sure to turn your weaknesses into your strengths to score better in your NEETs.
It is sure to help you focus on the right topics, and help you become more confident on them, especially while you are appearing for the actual exam.
Learn to manage your time effectively
Time management is really important to get your scores in check along with working on your accuracy in the NEET exams. You have about 200 minutes to answer all the questions and you really do not want to miss out on anyone, especially not waste your time on something that you are not able to solve.
You can learn to manage your time effectively by setting timers during your mock tests and other practice tests that would help you understand where you fall short and learn more about your shortcomings and strengths.
Stick to a proper study plan and prepare a good strategy
Having a proper study plan in place will definitely help solve a lot of your problems. If you know about your weaknesses, and strengths, and if you also want to learn more about time management, it is really advisable to plan it all ahead. Sticking to the study plan would help you stay on track with your progress and also help you stay dedicated.
Also, preparing a good strategy will help you manage your time efficiently and have everything in place. It definitely adds a lot to your success by staying focused on your goal and preparing a strategy that meets your requirements.
Join a good NEET coaching institute
And ultimately, it is also very crucial to have someone to guide you in the right direction, someone to assist you to not repeat the same mistakes again and how to deal with your weaknesses and get all your doubts solved then and there.
This is where a very good coaching institute that has been around for many years comes into the picture.
Wisdom Academy is one such amazing NEET coaching institute that has one of the finest faculties who have extensive experience in their respective subjects and really know exactly what the students, especially the NEET repeaters are looking for in their mentors.
In fact, they are known for the exclusive personalized attention that they pay to their students to help them in every way possible to crack the NEET exams with flying colors.
They ensure that every student in their class gets an equal opportunity to learn and understand every single concept with more clarity.
So, if you really wish to crack the NEET exams as a repeater and be more confident in your next attempt, you must really join the Wisdom Academy to get a holistic perspective on your preparations and really give your best.